Itineraries are a full breakdown of the time portions portions of the event. So an attendee may have an itinerary of their flights, transfers, accommodation and the sessions they will be attending during the event. These will appear on the itinerary depending on which of these features you are offering for your event.

Itineraries can be viewed two ways, via the delegate in their login portal, or via you as the user, by generating an itinerary from the attendees tab.

To direct a attendee to view their itinerary:
Direct them to login to their delegate portal (If you have this feature turned on). The link to login unless you have specifically removed it will be on the confirmation email they received when registering.
Once they have logged in there will be a "View Itinerary" link they can click on to view and print their itinerary.
To print an itinerary for a attendee
Navigate to: Manage Registrations > Attendees > Attendees
Click on the attendee in questions and click "View Itinerary" on the toolbar above the attendee table.
You will be redirected to the itinerary tab, where you can open the itinerary. It can be saved to email, or printed.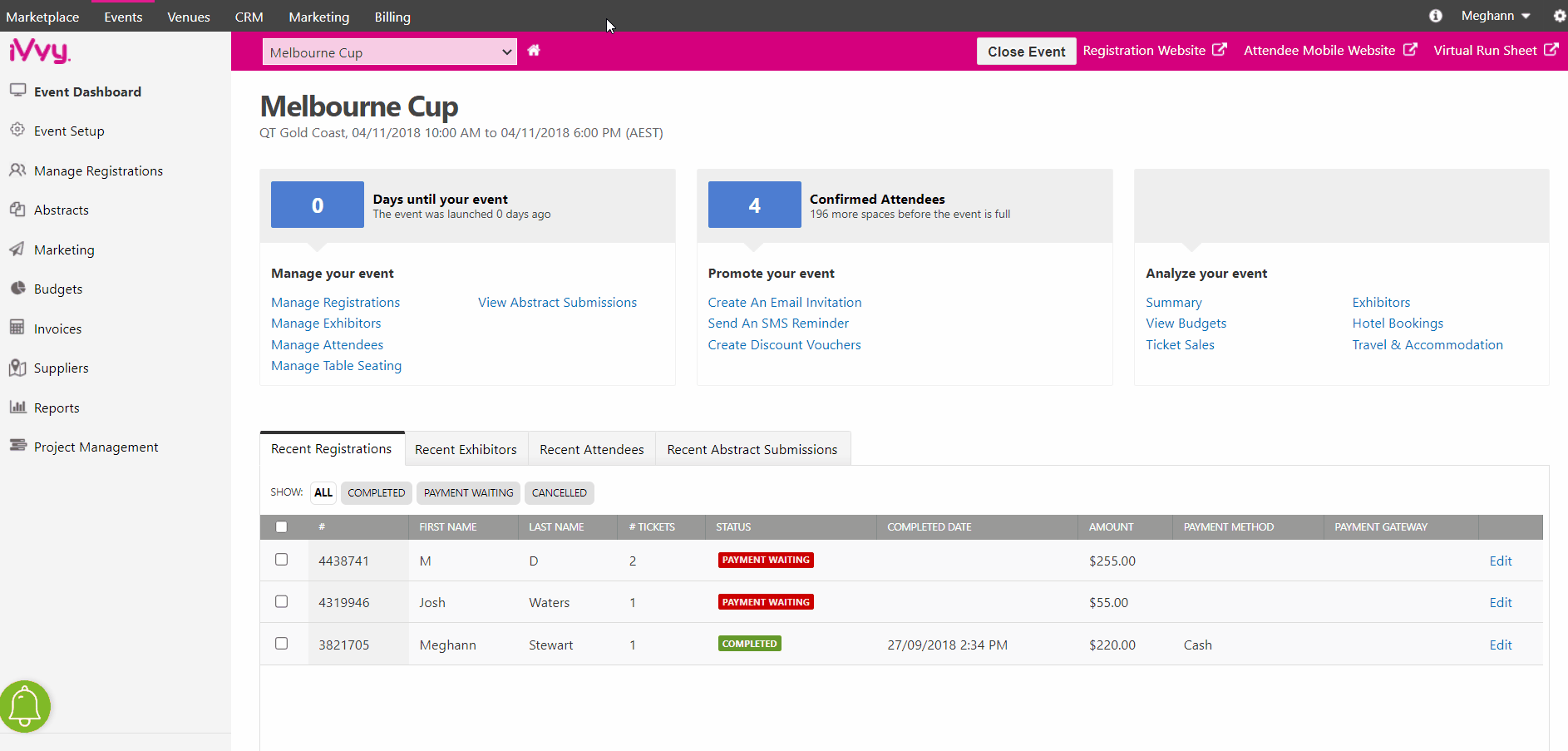 Note: If you wish to print multiple itineraries, then you can click on multiple attendees before you click the "View Itinerary" button. This will save all of the itineraries into one file, so if you are printing them this will work fine, however if you are emailing them, you may need to do each attendee separately.