If you wish to see a list of notifications by "delegate registration" rather than for the whole event, such as registration completed, or sessions confirmations, then you can navigate to that particular registration and view the email log. This will give you a list of confirmations only for that registration. Please note, emailed invoices do not appear here, you can only view these in the "event email log".

To view a delegate registration email log:
Navigate to: Delegate Registrations and edit the registration in question
Click on the "Email Log" tab
You will be given a list of notifications that this delegate has been sent.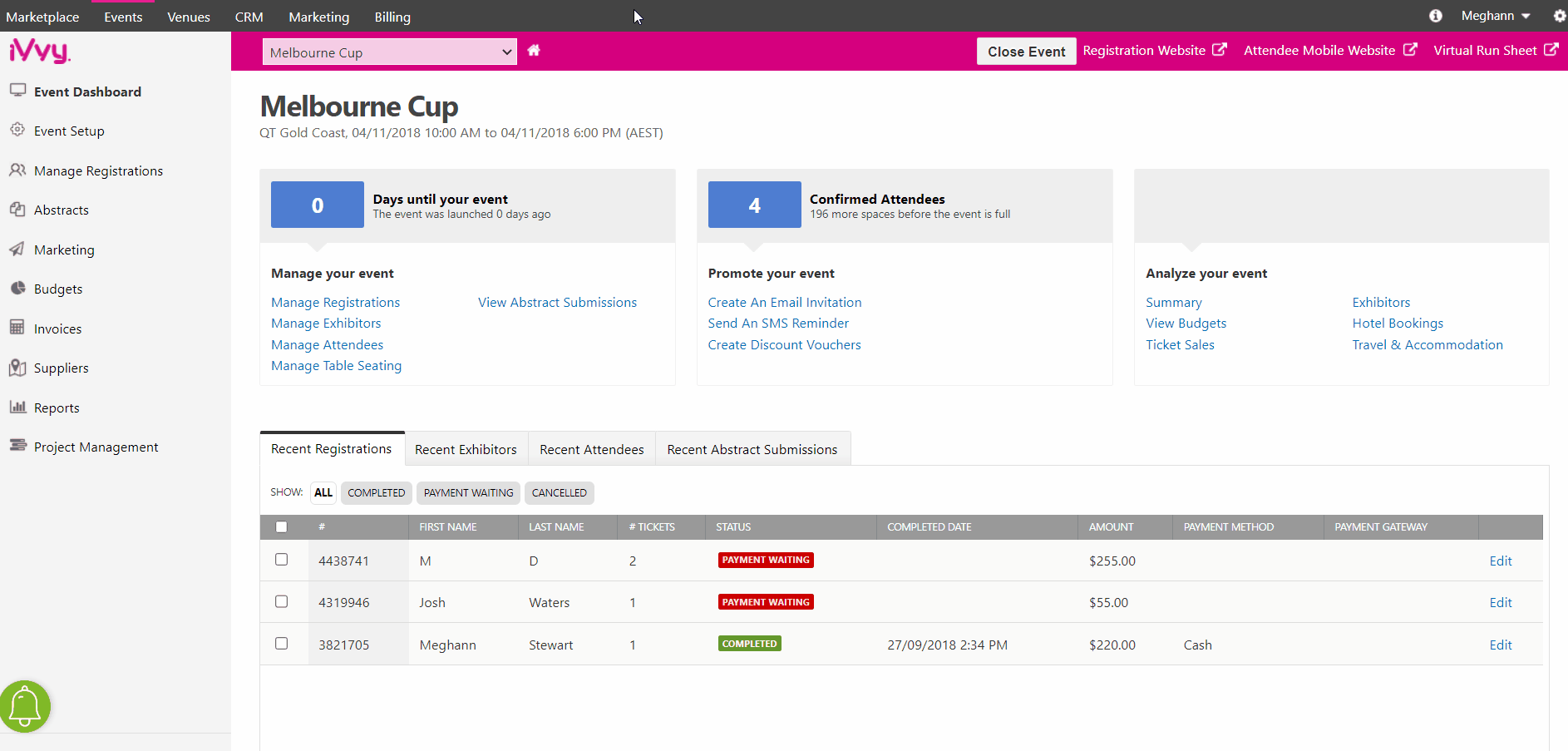 You can also click the "view" button on the notification to see exactly what the delegate is viewing when they receive the email.