Learn how to create Venue Groups so you can report on multiple properties at once.
Venue groups allow you to group your venues into categories. For Example; Region, State, Country, DOS Portfolio, Venue Type are different ideas for Venue Groups.
To set up a venue group for reporting:
Navigate to Global Settings > Venues > Venue Groups.
Click '

Add Venue Group'.

Create a name for your venue group and description if you wish.

Click on the 'Venues' tab.
Click 'Add Venue'.

Tick the venues that should be inside the group.

Click 'Save'.
You now have a venue group set up for your report builder and for group reporting.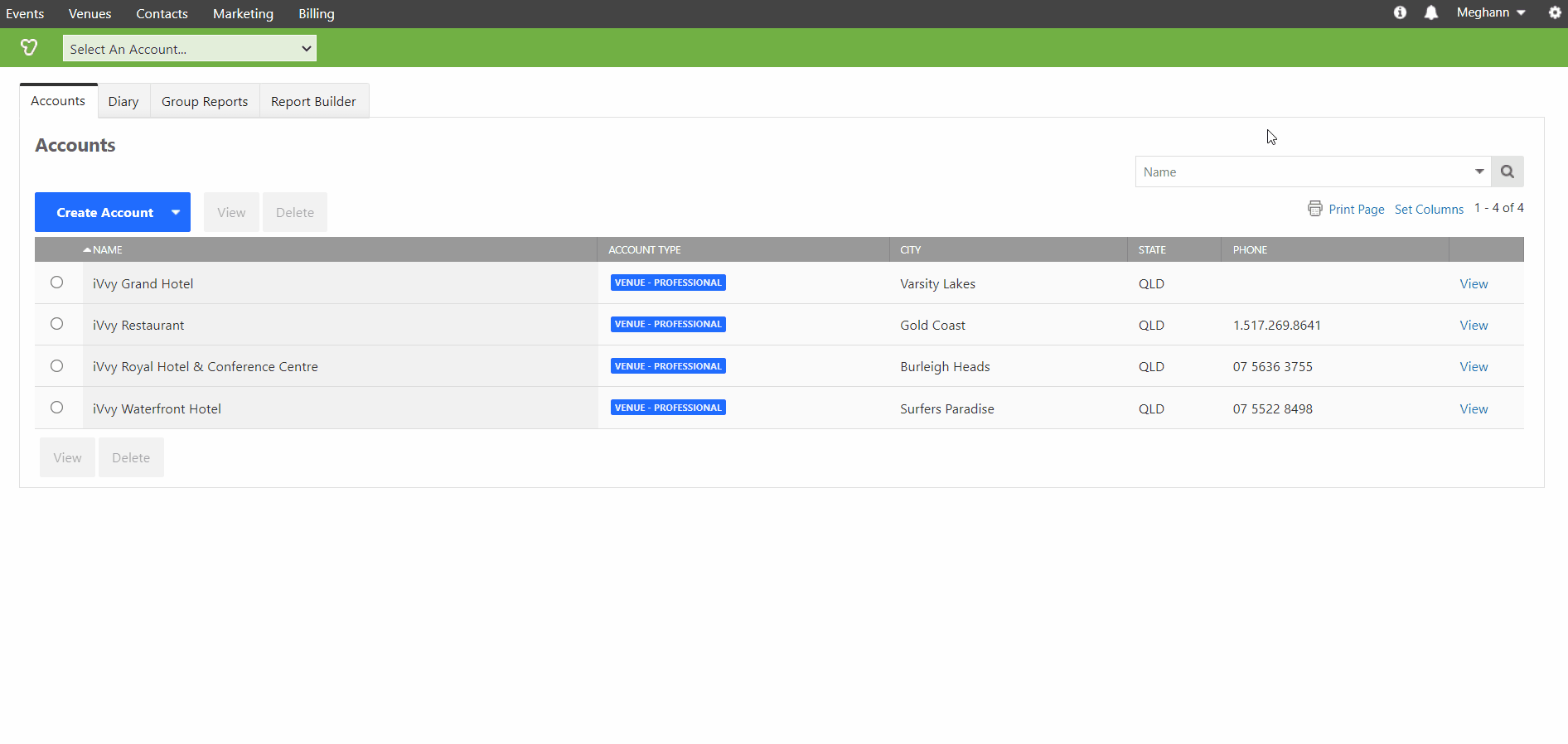 Please see a guide below on each of the buttons
Edit- Allow you to edit an existing venue group.
Delete- Allow you to delete an existing venue group.