Learn how to set up default credit card fees and pay an invoice using offline credit card payments
When taking offline credit card payments (when your client gives you their credit card number to put into your eftpos machine manually) you will need to calculate the credit card fee that the client will pay.
You may also charge different fees for different credit card types. This is where you will set up your default fees in iVvy. This means it will calculate the total automatically for you including fees and tell you how much to charge to the credit card.

For example: You have an invoice your customer is paying and they hand you a Visa. You tell iVvy that you are taking a payment with a Visa, and it will add your default Visa surcharge to the payment amount and tell you the total that you need to charge the client.
To setup Default Credit Card Fees in your account:
Navigate to Global Settings > Payments> Credit Card Surcharges
Click "Add"
Select your first credit card type and enter the percentage that you charge for taking payments for that card type
Click "Save"
Repeat until you have added all of the card types and their surcharge percentages into the system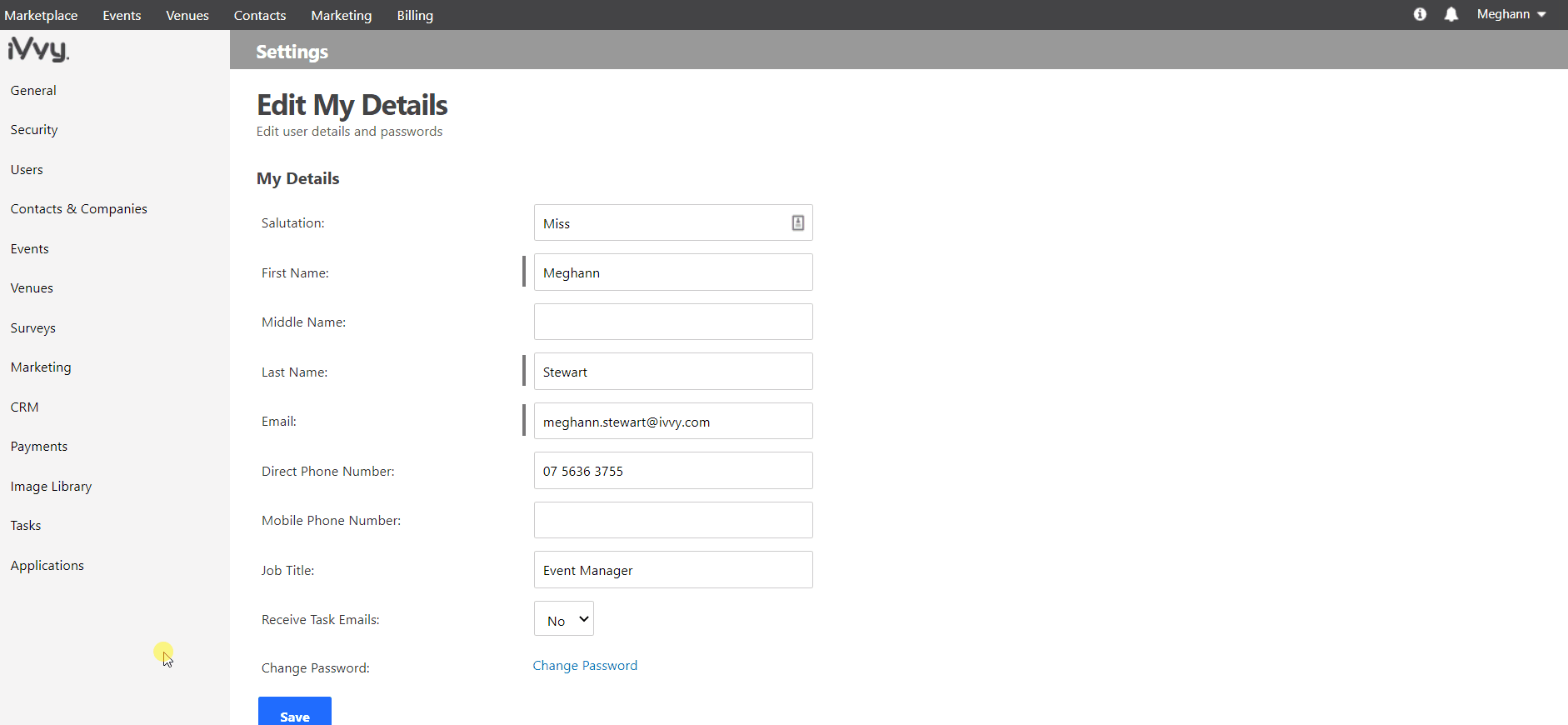 Paying an invoice using Default Credit Card Fees setup:
Navigate to the Booking that you are taking the payment for
Venues > Booking > edit Booking
Click on "Statement" tab and "Statement"
Click on the invoice and click "Pay Invoice"
Select "Other". Other is the option to add a receipt into the system when you are adding a payment through an external machine
Select the "Method" dropdown and select "Credit card"
Select the type of credit card that the invoice is being paid with
The fee will be auto filled and you will be given a total amount to charge the customer
Leave your screen open in iVvy, and go to your eftpos machine and charge them the total amount accordingly
Return to iVvy and add the receipt number your eftpos machine returns into the receipt field
Click "Save"