Learn how to set a booking minimum spend across multiple cost centres.
iVvy has the ability to set a Booking Minimum Spend. This feature allows you to set minimum spends against cost centres and will add these values as an additional item to the booking. The values of these additional items will be dynamic and will adjust as you add revenue to the booking. Once the minimum spend has been met, the additional items will be removed.
Navigate to: Setup > Venue Details > Settings > Minimum Spend- Yes
If your venue has a default minimum spend for all bookings this can be set here.
When creating a quote or booking you will now have a prompt to turn on minimum spend. If you have set your minimum spend defaults under Settings these will pre-fill for you, alternatively you can enter in your booking minimums manually.
Note: The Summary tab of the booking will display the minimum spends. We also have a placeholder which can be added to your document templates which will merge the minimum spends.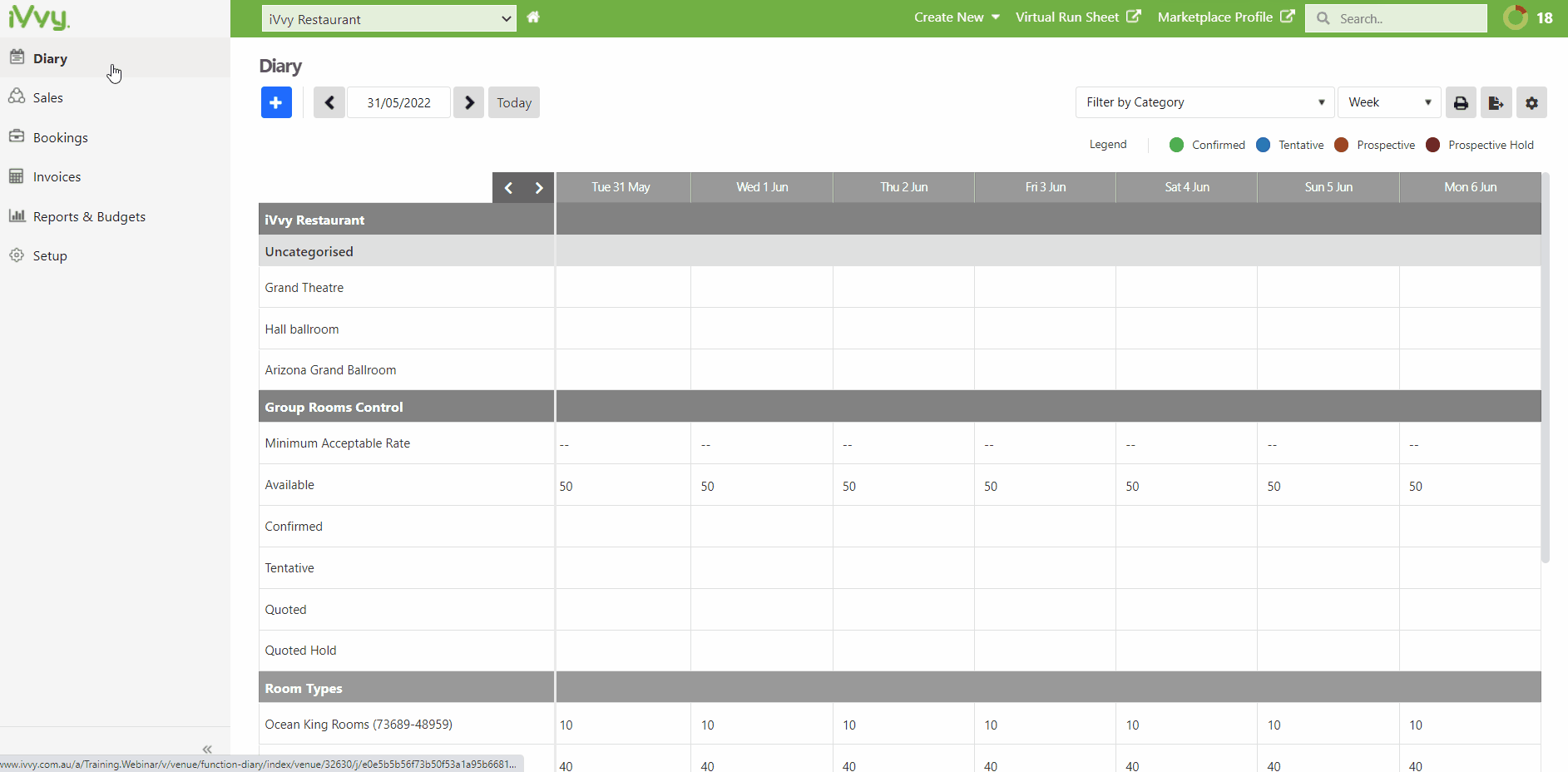 To learn how to add placeholders to your templates click here.