Resources can be charged for either hourly or daily. Resources can also be included in packages when you create packages.
Adding a New Resource.
To create a new resource; Navigate to Setup > AV & Setup > Resources within the venue you wish to add the resources for.
And click on "Add Resource".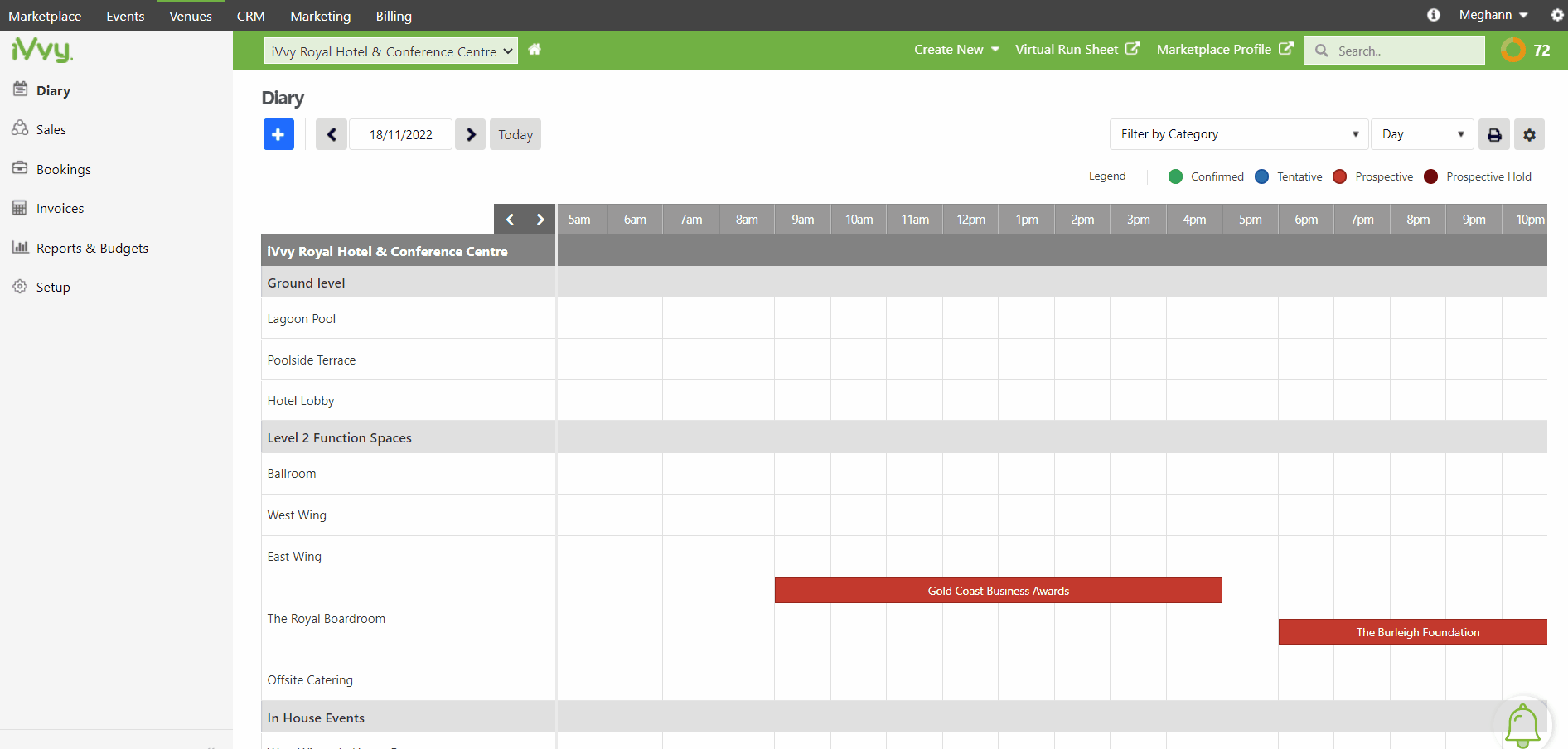 Next, complete the following:
Name.

Code if required - can be left blank.

Cost Centre; If the cost centre of interest is not available; Find out more about Global Cost Centres or Venue related Cost Centres.

Active Status; if left blank it will be available all year round with no expiry.

Short Description: is used for internal purposes and is not displayed anywhere. If you need a little more than a name remember to include it in the top field Name.

Limited Quantity: Select yes and set the quantity, if there is a limited availability of the resource.

Is External: If the resource is provided by a third party, or it is owned and managed by your venue.
*If you select yes: You will be required to nominate which company owns this resource that you hire from. If you do not currently have the company in your system, then you can click "add" and insert your company. *If you select no: You will be required to nominate the staff member who manages the resource.

Can Book By Hour: If you have a resource that may be charged out on an hourly basis, rather than just at a flat rate, then select yes, and add in your hourly sales price, and cost to yourself.

Daily Sale Price.
Once saved the resource will now be available to add to quotes and/or contracts.

Managing Resource Availability.
You can manage a resources availability using the "Resource Diary". On the diary you can see each resource, and when it has been booked.
To access this calendar, navigate to Bookings > Resource Diary within the Venue that it belongs to.
Please see a guide below on each of the buttons
Edit - Allow you to edit an existing resource.
Delete - Allow you to delete an existing resource.
Change Status - Allow you to select between Active or Not Active for the resource.
Copy - Allow you to copy the resources into one or more of your venues in your account based on your access to the venues.