When applying filters to a report, you can save these searches as custom filters. These filters will then appear as grey boxes that can be clicked, and will automatically apply your previous preferences.
You can also share your custom filters with other users to ensure the accuracy of your reports.
Creating A Custom Filer for Generated Reports
Once you have set the filters, columns, and preferred chart, you can save this view as a LAYOUT.
Click the SAVE LAYOUT button

Give your layout a name. This will then be displayed as a grey filter box that you can select. You can save multiple layouts for each report

If you wish to share your layout with other team members, click the MANAGE LAYOUT button and select who you would like to share this view with.

Creating a Custom Filter for Standard Reports
Navigate to Reports > Reports > Choose a Standard Report
Click the drop-down arrow to display the filter options
Select the required data from the fields (Note: it is best not to select a date at this stage to be saved as you can manually select the date after the filter has been applied)
Click Save Search
Name your filter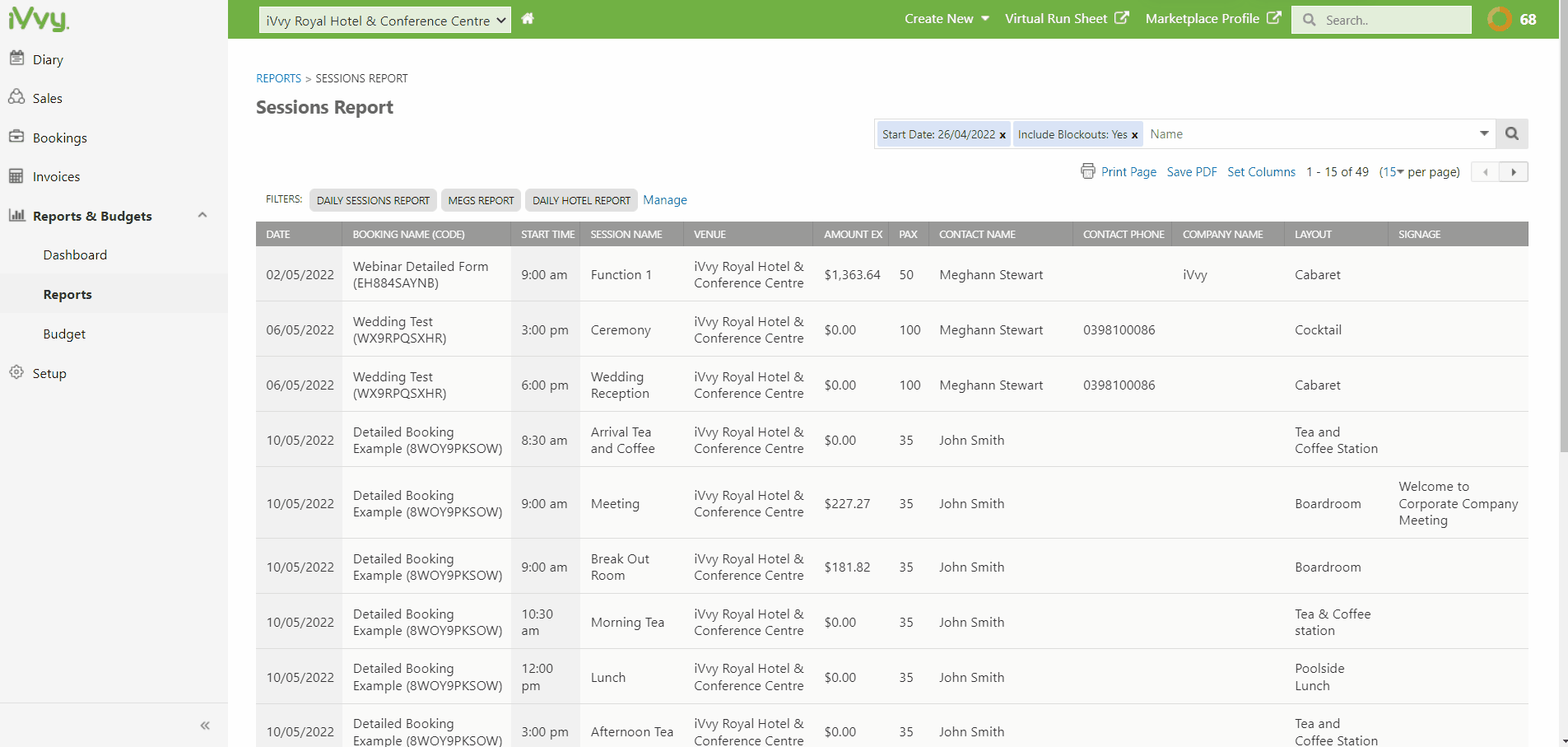 Sharing your Custom Filter
Click on Manage
Select your filter and press Share
Select the users who you wish to share the filter with
Press save