Learn how to print the diary for a singular venue or a group of venues
The diary can be printed by displaying a singular venues information or a group of venues information from the one account.
Print a Venues Diary
Navigate to Venue > Diary > Print Button; located on the top right hand side of the diary
Click on Print Button
This will display the Diary and Group Rooms Control, if applicable. You can save as a PDF or print.
Note: The printed information will be dictated by your diary settings, for example Day, Week or Month view will dictate if Day, Week or Month information is included.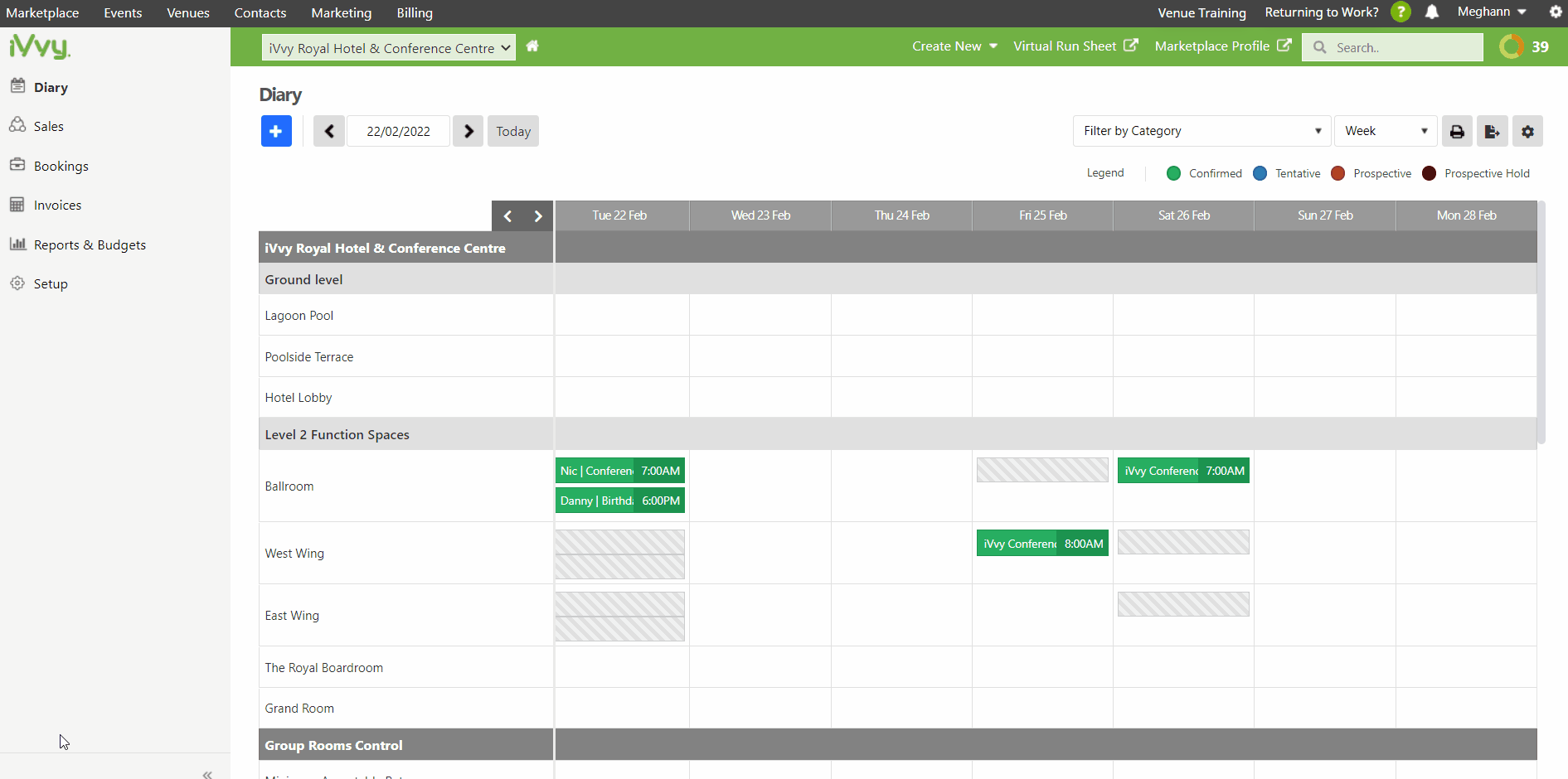 Print a Group of Venues Diary
Navigate to the Venues Home Page > Diary
Select the Venues you would like to print on one diary
Click "Search"
Click on Print Button
Note: Should you like to amend the group of venues; select "Start Again": located above the print button on the right hand side.