Learn how to print a ticket for an attendee of your event.
Delegates will be able to print their tickets, via the placeholders that can be added to the notification emails and the standard page they see once they have finished their registration.
To Turn on Delegates Printing Tickets:
Navigate to Event Setup > Website > Website tab

Scroll down to the second last option 'Can Attendees Print Tickets'

Select 'Yes'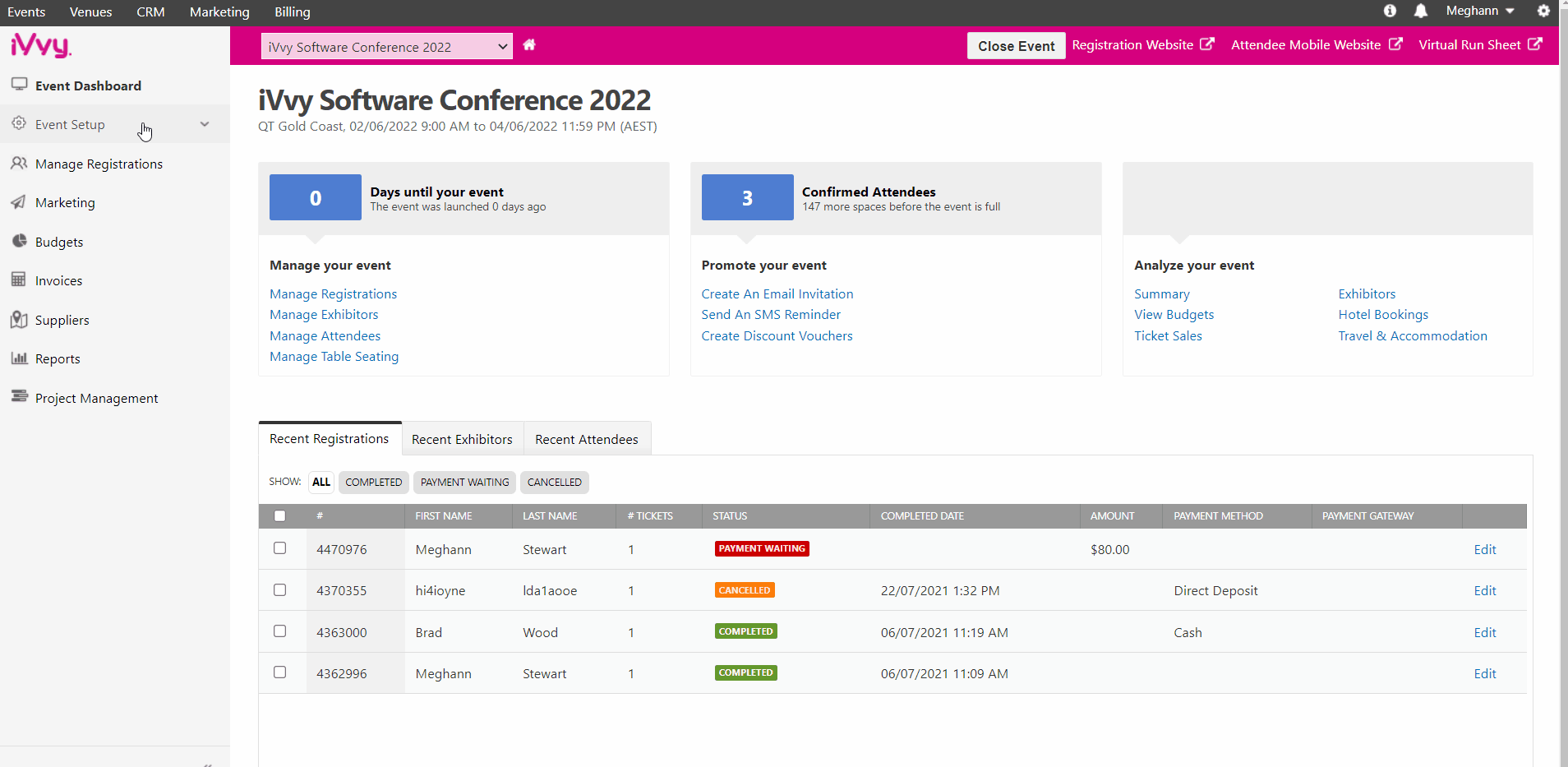 To Print Tickets from Delegate Registrations:
Navigate to Manage Registrations > Delegate Registrations

Select the relevant registration

Click on 'View Tickets' on the toolbar across the top of the delegate table

Once the ticket appears, you can print it accordingly.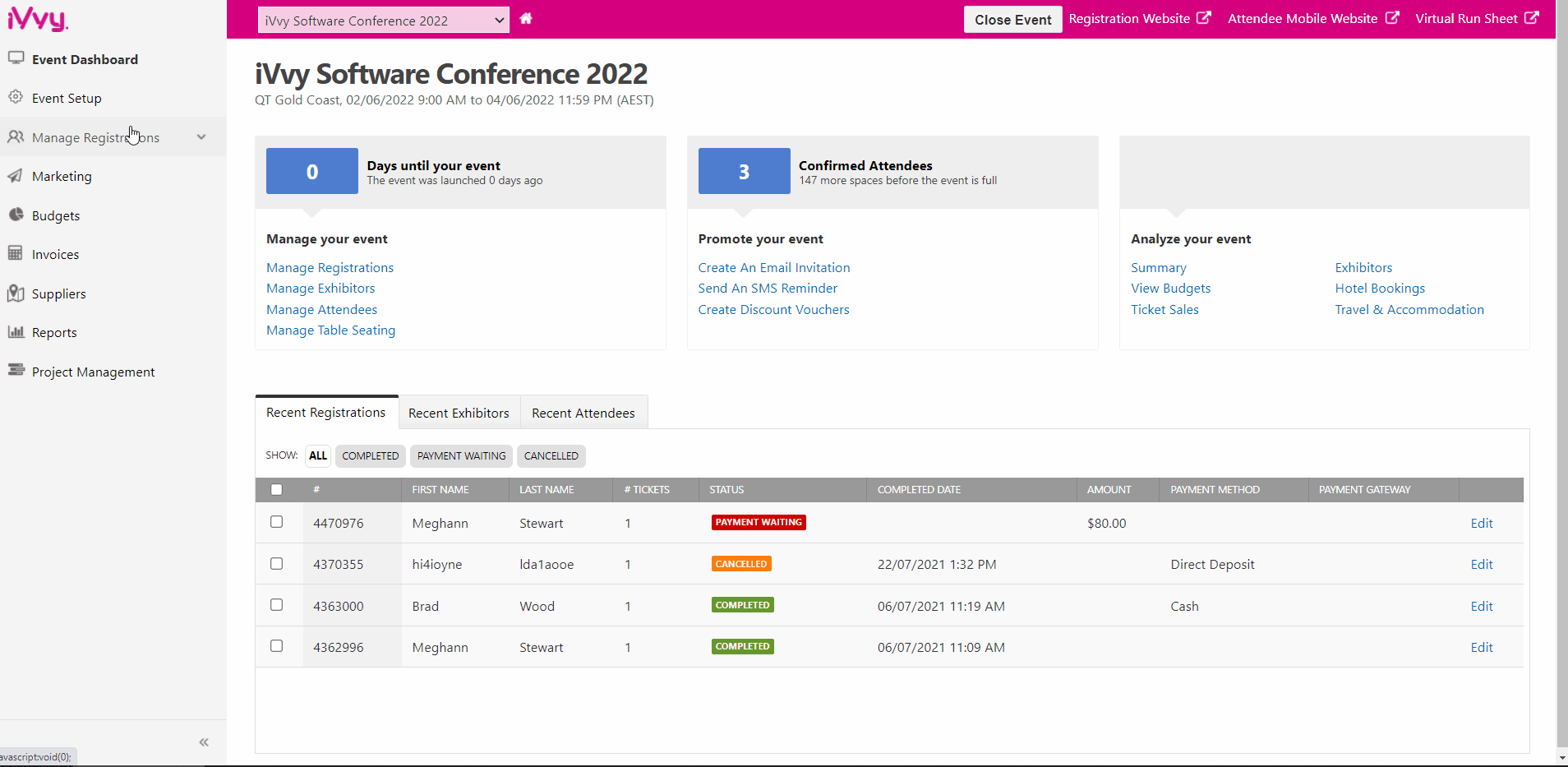 To Print Tickets from Attendees:
Navigate to Manage Registrations > Attendees > Attendees

Select the relevant attendee

Click on 'Print' on the toolbar across the top of the delegate table > Tickets

Once the ticket appears you can print it accordingly