Drop down menus allow users to now add more pages to their event website, maximising on the amount of information that can be provided to delegates.
To create a drop-down menu in your new website:
Open your event and click Event Setup
Click Website and once you have your website pages added, move onto the next step.
Make sure the page you want to drop down, is located under the page it will drop down from.
Click and drag the small :: next to the name to the right until the name of the page is offset.
Click the Save Sort Order button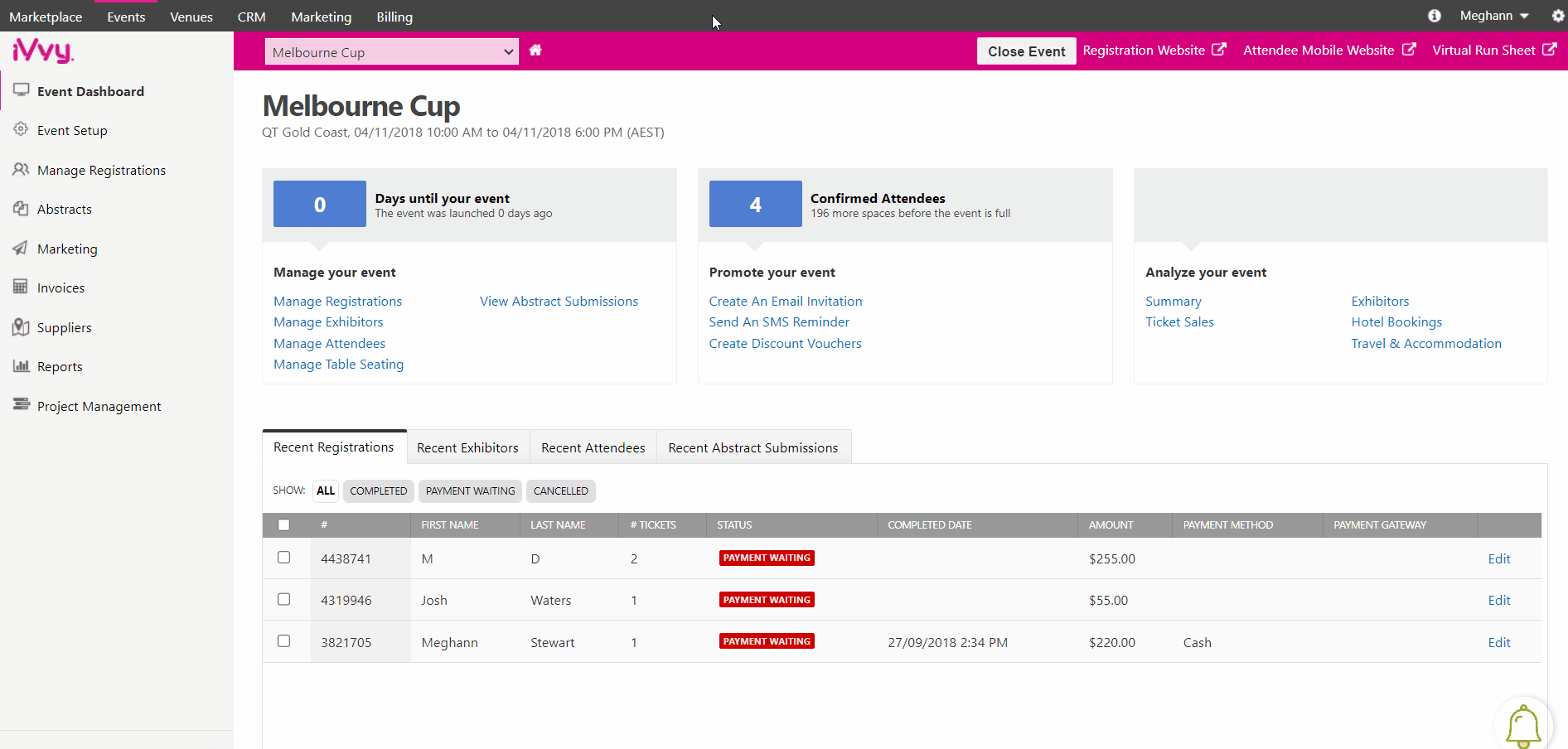 If you now view your website, you should see that the menu at the top of the page will have a arrow next to the name of the page to indicate it's a drop down menu, which will now drop down when you hover your mouse over it.