Use the 'Group Reporting' section to access data across multiple properties and learn about your filtering and column options within the 'Accommodation Monthly Pace Report'
Navigate to Venues > Groups Report (Tab)
The Accommodation Monthly Pace Report allows for a display of the monthly totals by venue of rooms, average daily rate (ADR), and total account revenue and compare to corresponding figures from the previous two years.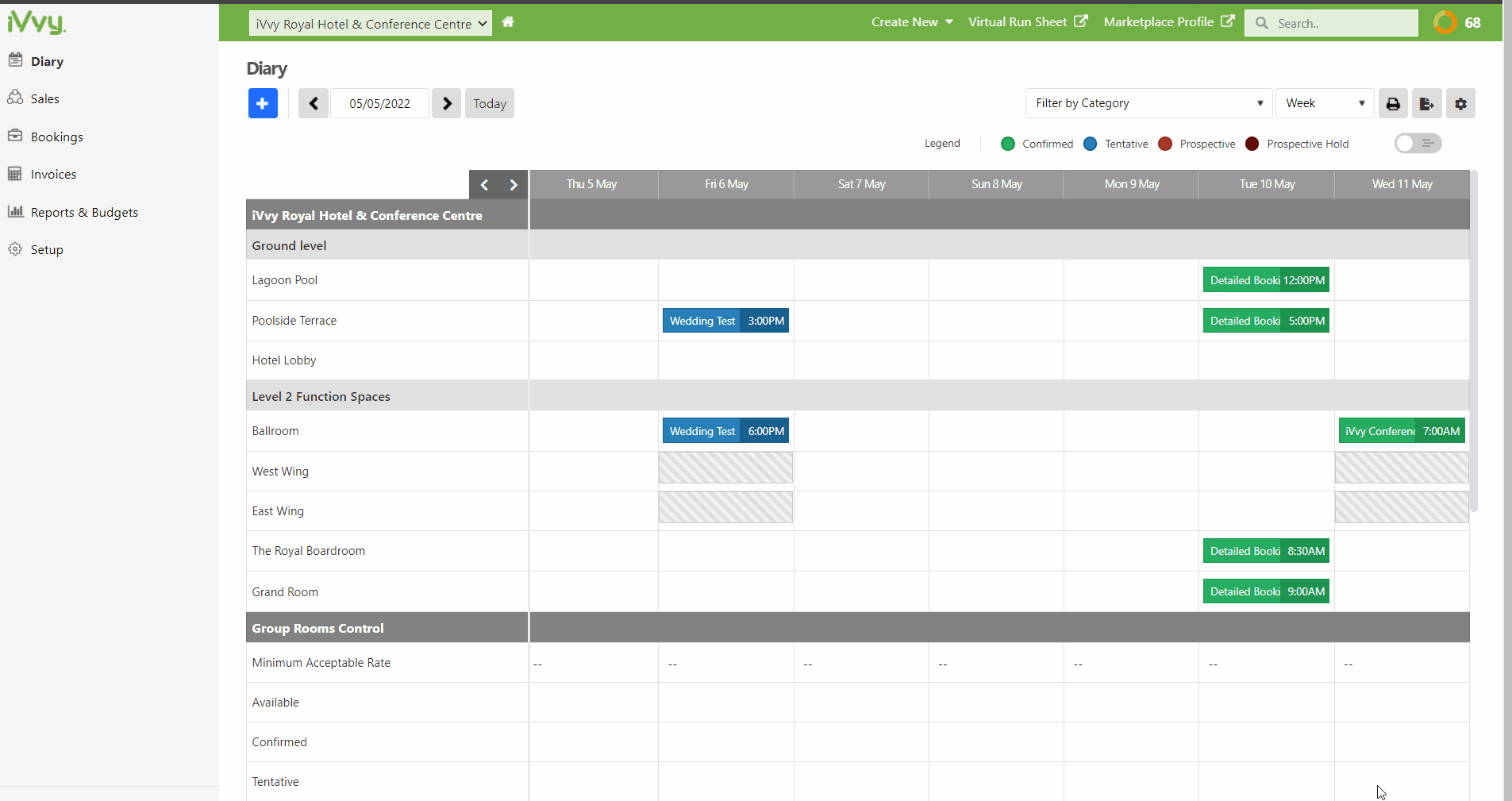 Criteria
The selected criteria indicate what data you would like generated in the initial stages of the report. Additional filters can be applied within the report
Booking Status

As at:
(The date booking status will be determined)

Venues

Sales Person
(Limit to an individual or selection of individuals)
Report Activity:

The reported activity allows you to show sets of data relating to the following:
| | | |
| --- | --- | --- |
| Current Revenue | Same Time Last Year | Same Time Two Years Ago |
Columns:
The columns allows you to show and hide individual pieces of data. Use the Columns tab on the 'Vertical text' on the right-hand side to select or unselect the relevant data
| | | | |
| --- | --- | --- | --- |
| Year | Month | Venue | # Rooms |
| Average Daily Rate (ADR) | Total Account Revenue | | |
Exporting/ Printing your Report
Once you have adjusted your Set Columns the report can be printed or exported by clicking the Export or Print Page button located on the top right-hand side at the table.