Name badges are a helpful and personal touch to any event.
To create name badges using your iVvy account using the standard template:
In the events section: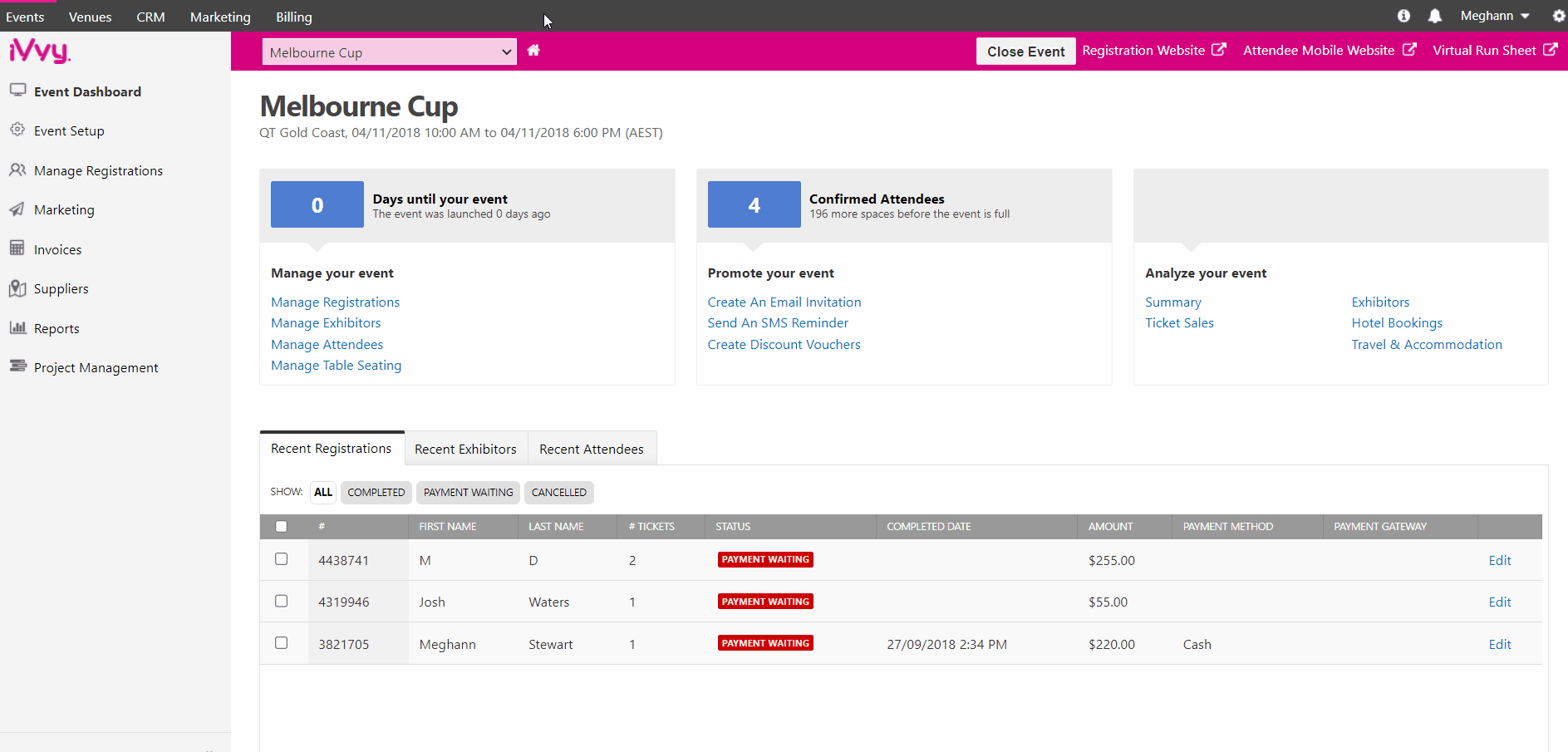 Edit the event that you are creating name badges for
Click into your attendees section




Select the attendees you wish to create name badges for by clicking the square selection box to the left of the registration.


Click the name badge button at the bottom of the screen.


This will take you to a page that will create your name badges and then give you the option to download them into a word document. (Please note, it may process for a short amount of time if you have a large amount of name badges to create).


The barcode is optional to display, you can select no if you do not wish to have it on your name badge.


Once these are downloaded, you can make any changes you feel necessary to them, and print them as you need to.
You can go back and view your name badges and re download at any time, by click on the "name badges" button next to your attendee link on your event dashboard.
Your standard name badge will look like this, with our without the bar code based on what selection that you have made.