Learn how to create email templates to use when sending your documents created in iVvy.
Email Templates allow you to create canned responses that can be used when sending documents (created in iVvy) to a client.

You can have multiple email templates for different purposes, and/or for different reasons.
iVvy recommends the following email templates:
Sending Quote
Sending Contract and Invoice
Sending Invoice
Sending Banquet Event Order
Sending Final Invoice/ Post Event Feedback
Email templates can be copied within a venue but not across from one venue to the other within an account.
To create your personalised email templates in your venue:
Navigate to: Setup > Templates > Email Templates.
Click 'Add Email Template'.
Complete the following:

Name- Give the template a descriptive name that your staff will recognize to select when you email a document.
Email Content- Insert your template here.
Placeholder- Insert your placeholders where required through out the template. To do this, click on the image and insert the placeholder.
Note: Please ensure you include the Document Link placeholder. If this placeholder is not included, the customer will not receive the document you are trying to send.

Available placeholders are:

Contact First Name
Contact Last Name
Contact Company Name
Sales Person Full Name
Sales Person Email
Sales Person Job Title
Sales Person Phone
Coordinator Full Name
Coordinator Email
Coordinator Job Title
Coordinator Phone
Event Name
Event Start Date
Event End Date
Venue Name
Venue Address
Venue Website Address
Venue Website URL
Accommodation Arrival Date
Accommodation Departure Date
Document Link

Click 'Save'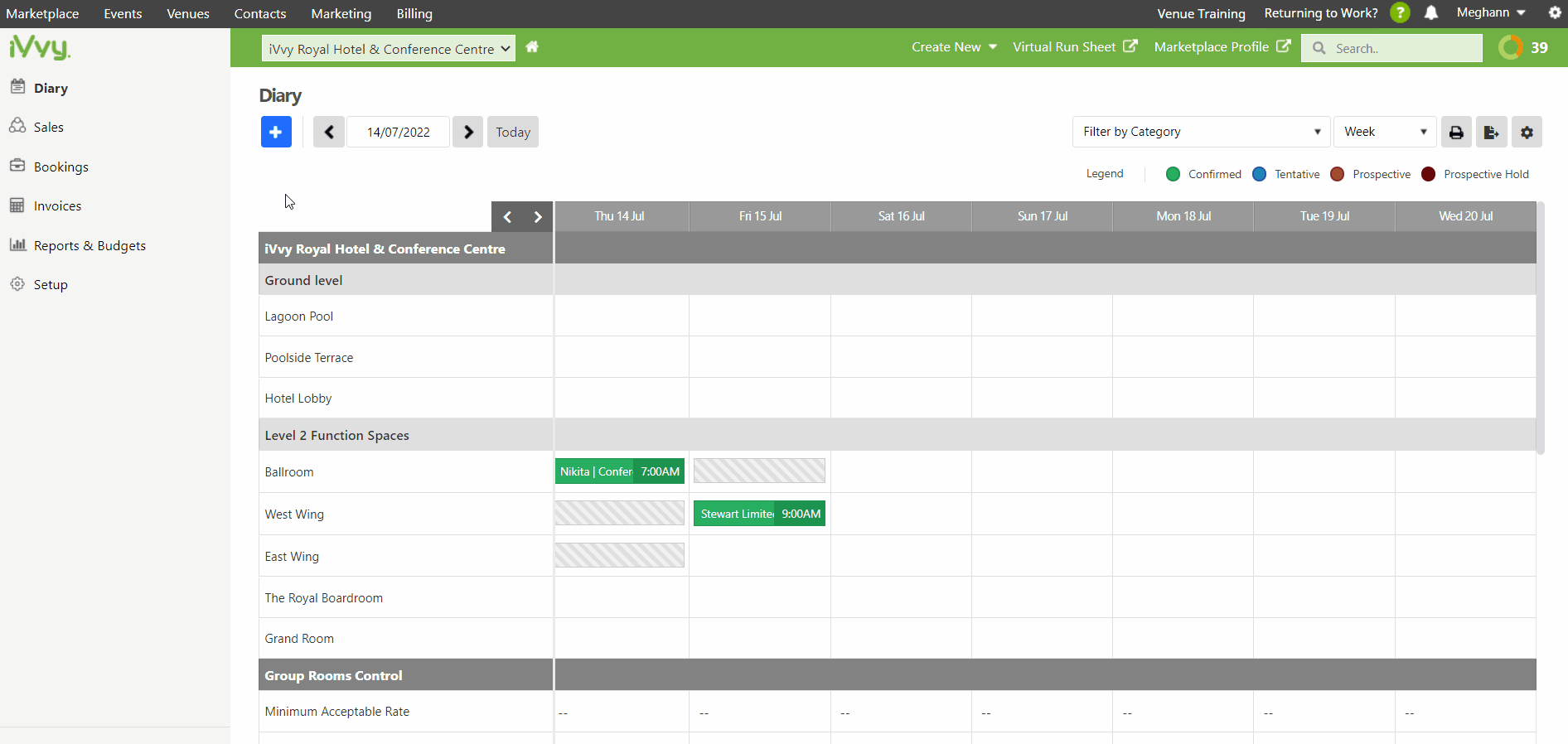 Please see a guide below on each of the buttons.
Edit- Allow you to edit the existing email template.

Copy- Allow you to copy the email template within the venue that you are in. You will not be able to copy it into other venues in your account.
Delete- Allow you to delete an existing email template.