Learn how to create discount codes for customers that can be used through the Marketplace, Booking Engine or booking made manually in iVvy.
Discount Codes are available to use through the iVvy Marketplace, your Booking Engines and Manually for your staff at a property level.
Discount Codes can be provided to your customers via any of your marketing campaigns sent through the iVvy platform or any of your existing advertising channels and sources.
To set up a Discount Campaign:
Navigate to Global Settings > Venues > Discount Campaigns.
Click 'Add'
Complete the following:

Create a Campaign Name to be identified by your staff.
For Example; 20% Off Food in December 2020, Winter Campaign, Summer Campaign etc.

Create a Discount Code to be entered by customers on your booking engine or iVvy Marketplace.
For Example; FOOD2020.

Enter the Start and End date that the discount campaign runs for
For Example; the Campaign might run from Today, 15/11/2019 through to 31/12/2019. During this period, the discount will be active and will be applied to an invoice.

Enter the Event Start and End Date for when the discount applies
For Example; 01/12/2019 - 31/12/2019. The above example allows a customer to use the 20% food discount from now until the end of the year, but ONLY for events that occur in December 2019.

Add in a Description for your staff on any rules that apply to the discount.

Select the Venues that the discount that apply.

Set a Minimum Booking Value, Minimum Pax, Minimum Room Nights and Max # of Discount Uses if they apply

Add in the Discount Amount that applies to each of your Cost Centres for the Campaign.

Click 'Save'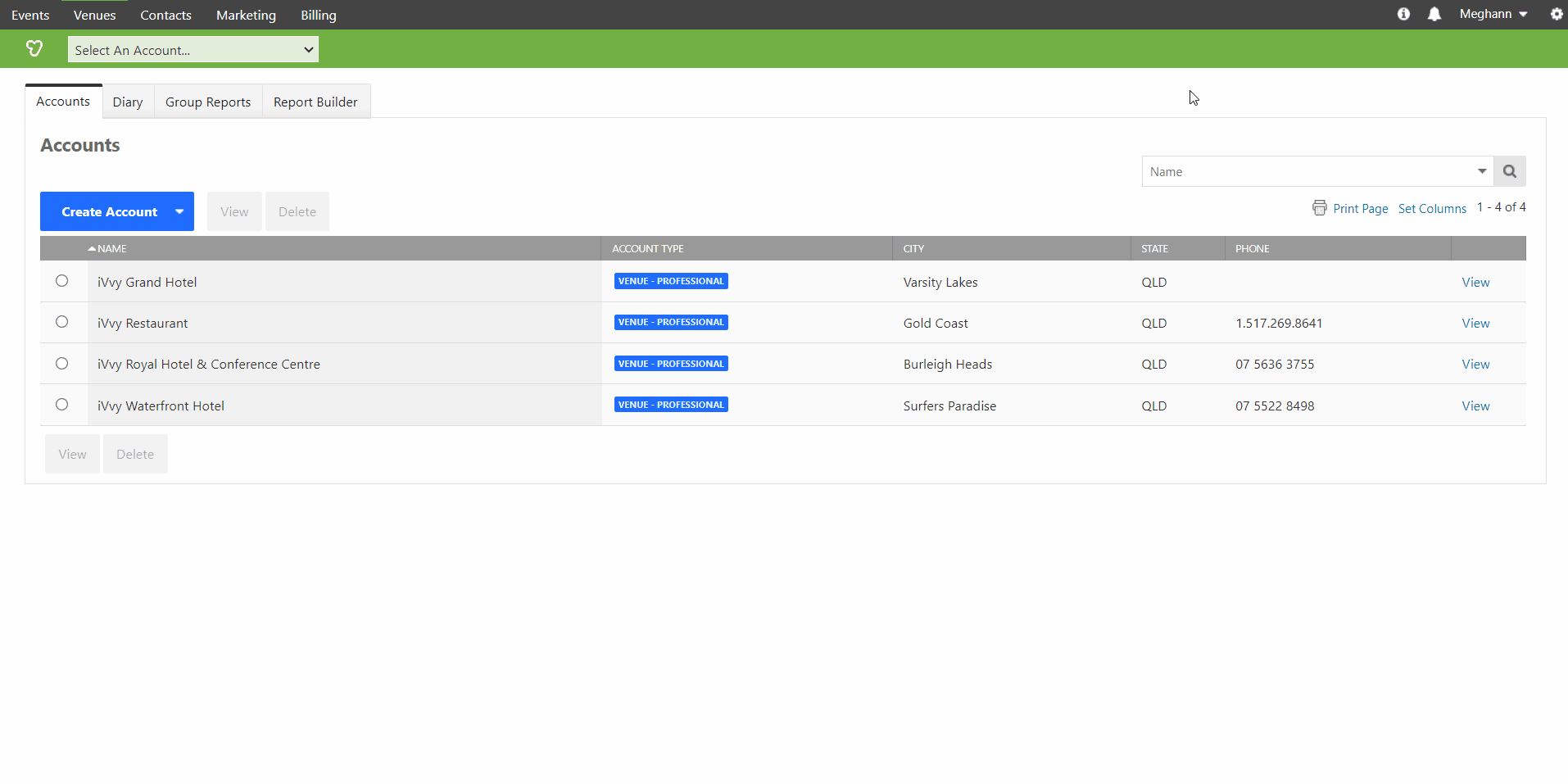 You can set up multiple discount campaigns that run simultaneously in the system.

On your Booking Engine and Marketplace Booking Form, when the customer reaches the summary page, they will now have the ability to enter in a discount code: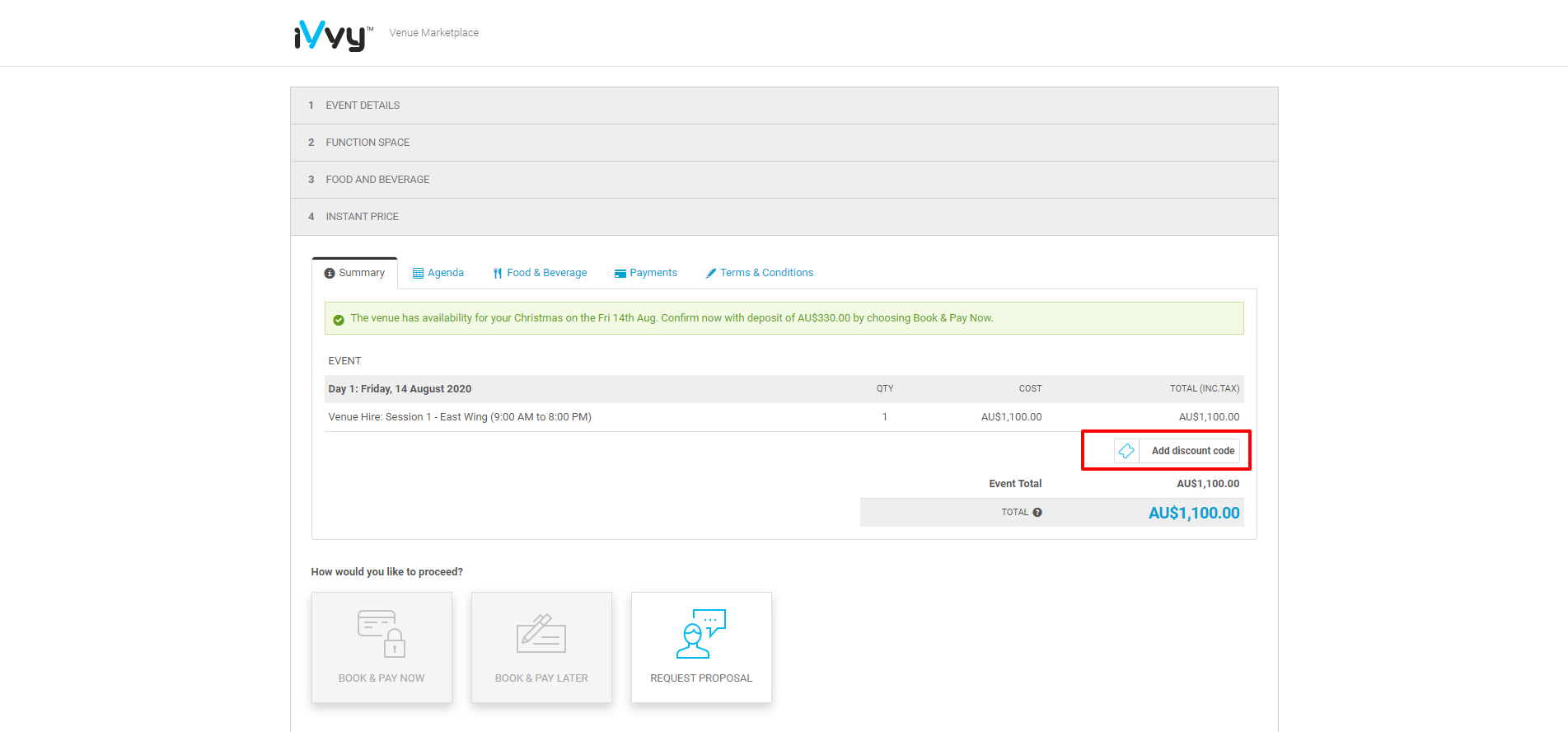 From a property level, staff will be able to select the discount code when entering in a quote or a booking.
For reporting under the Upcoming Bookings Report and the Sales Tracking Report you will now see additional columns for Discounts by cost centre to see what discounts have been applied by booking