Learn how to create regular setup requirements
iVvy Venues allows you to add a setup requirement for a function space. The information entered in the Set Up Requirements section can be populated into your Banquet Event Orders (BEO's) when they are created.
Setup requirements can be added as name only or a detailed description.
For example;
Name: Tea & Coffee Station (no description)
Name- Theatre Style Setup.
Description: Theatre style setup for X pax.
Iced Water and paper cups on Water Station at the rear of the room. Pads, pens and mints station set on tables.
A setup requirement can also have setup choices. For example, a setup requirement of 'linen napkins on table' might have choices such as; white linen, black linen. You can also flag in the system the minimum/ maximum quantity of selections.
Note: You should not setup requirements for any items that you wish to charge for, or want to track the quantity of. These will need to be added as Resources.
To create a set up requirement for your function space:
Navigate to Set Up > Function Spaces > Set Up Requirements.
Click 'Add Set Up Requirement'.
Enter a name for the Setup requirement such as Awards Table.
Select whether the setup requirement has setup choices- Yes/No.
If the above is set to Yes, enter the minimum and maximum quantity for the options.
Enter the details of the Set Up within the Description such as Awards table set with white cloths (If applicable).
If Setup Choices is set to Yes: click the Options tab > Add Option. Continue until all options are loaded into the system.
Click 'Save'.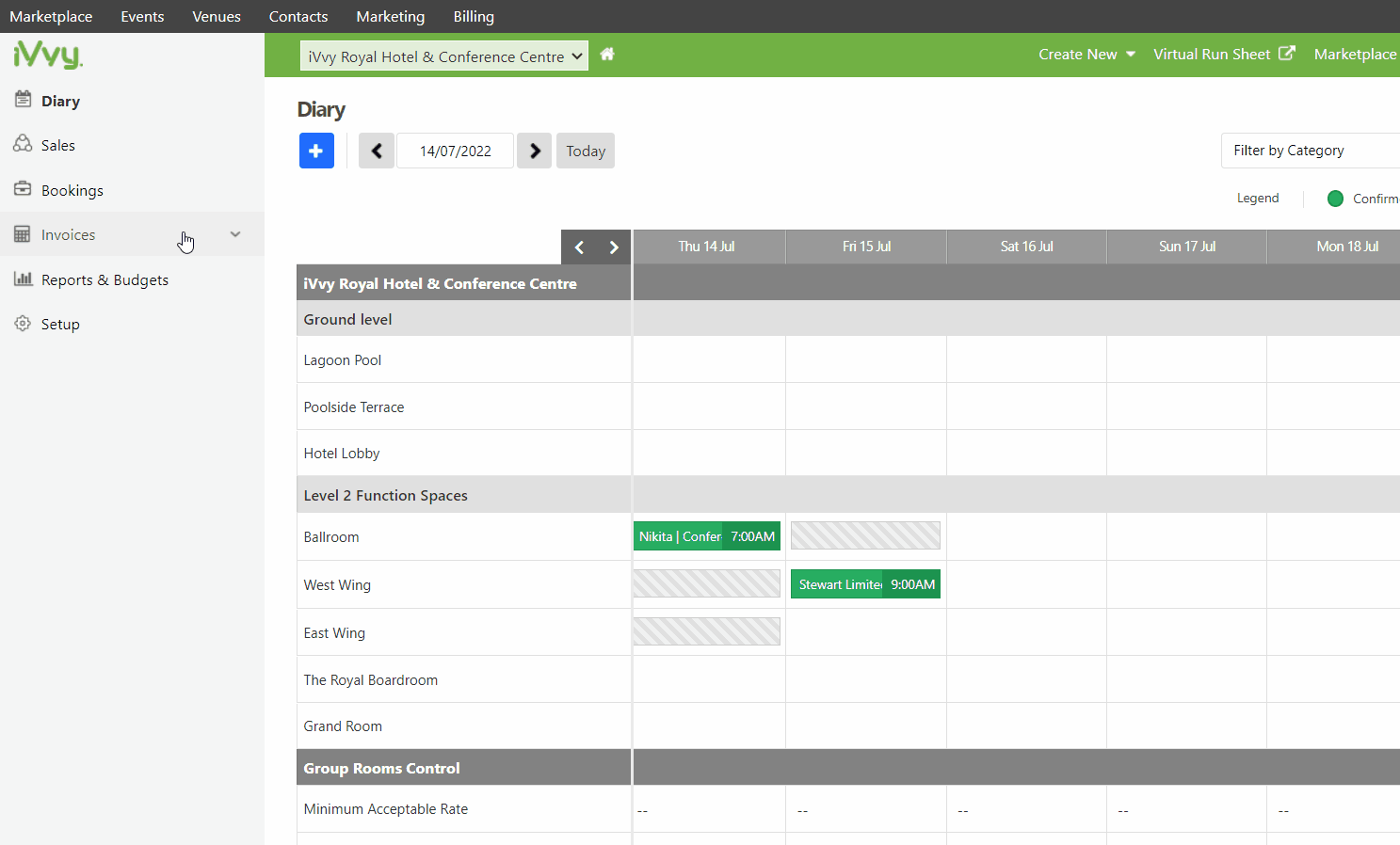 Add in as many setup requirements that our team needs to quickly produce an Event Order.
Please see a guide below on each of the buttons.
Edit- Allow to edit existing Setup Requirements
Delete- Allow to delete an existing Setup Requirement.
Save Sort Order- Located on the left-hand side of each Setup requirement is this will enable you to Click and Drag to sort to an order of your choice. The Save sort order button must be click for the order to be remembered.