Learn how to create categories for your function spaces to enhance organisation and visibility of your diary.
Categories gives you the ability to group together different spaces on your diary. For example you might categorise Indoor or Outdoor spaces.
Categories will be show on your diary and give you the ability to view all or one category at a time.
Turn on Function Space Categories
Navigate to Setup > Venue Details > Marketplace Profile.
Under the question 'Has Function Space'

- Yes, update

'Has Function Space Categories'

to Yes.

Click 'Save'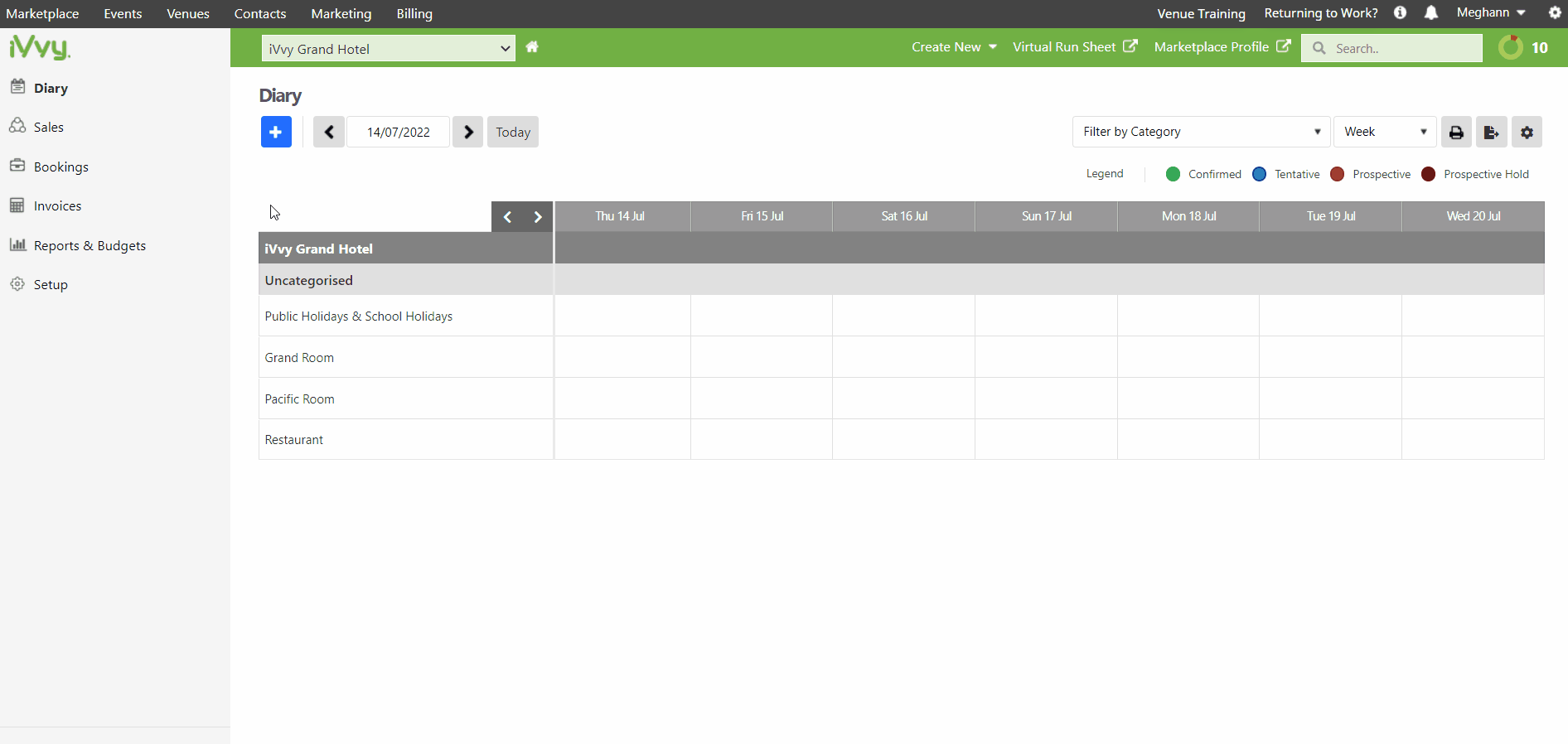 Build your Categories for your Diary
Once activated navigate to Setup > Function Spaces > Categories.
Click 'Add Category' > Enter Category name- this will display on your diary.
Click 'Save'
Repeat the process to complete all categories required.
Note: The order that your categories display here, will reflect the order the categories will display on your diary.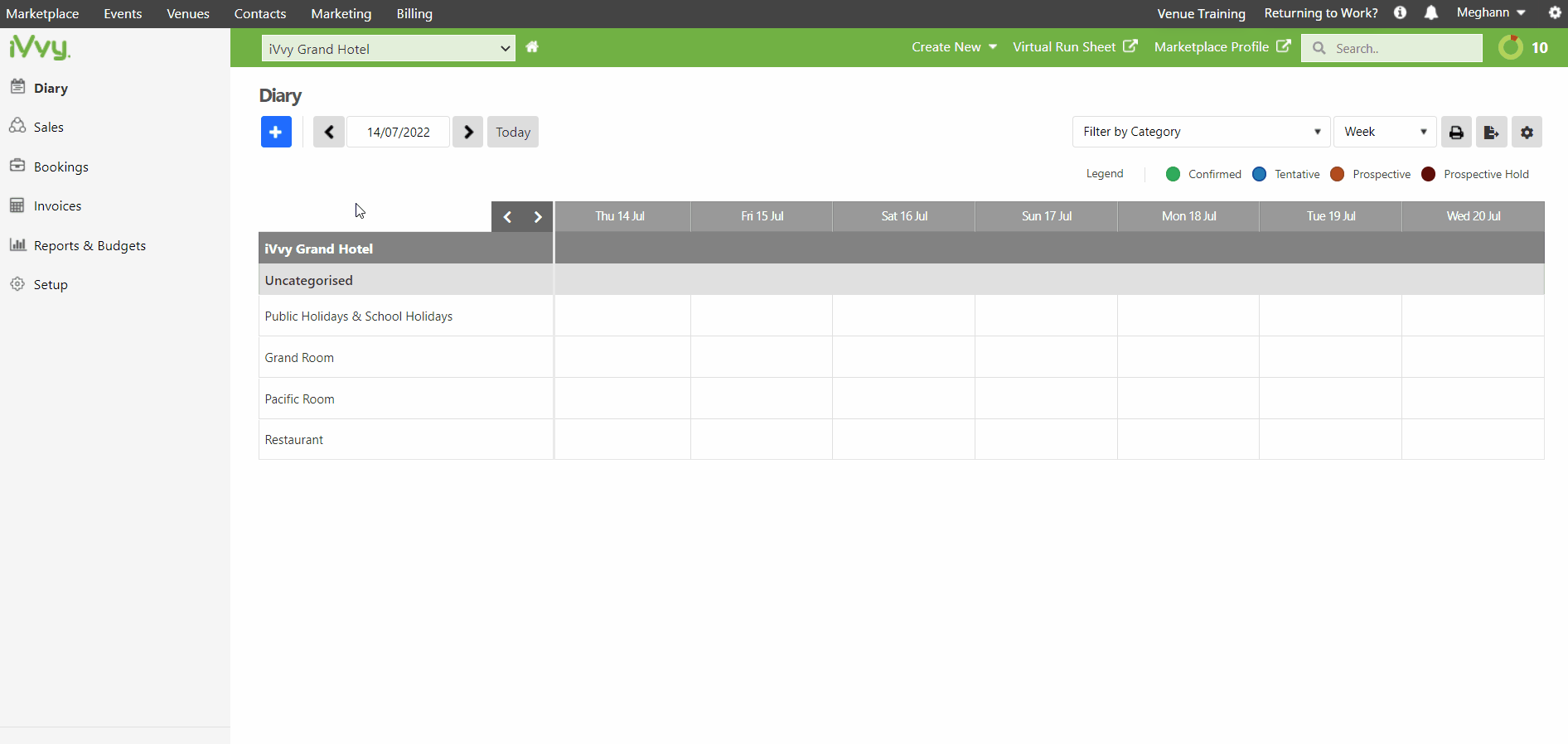 Add Categories to your Function Space
Navigate to Setup > Function Spaces > Spaces.
Select and edit a function space
Click the Space tab > Select Category from drop down
Click 'Save'
When viewing your diary, you will now see your spaces listed under the relevant Categories.