Learn how to create automated tasks so the system can create a to-do list customised to your Sales and Event planning process.
iVvy makes managing your to-do-list easy by allowing you to create automatically generated tasks for your teams.
To Setup a New Task:
Navigate to Setup > Templates > Task Templates
Click on 'Add Task Template'
Give the Task a Name and optional description. The task name is what will appear on your tasks list.
Set the Default Priority of the task to Low, Medium or High.
Set the Default Status to be applied to the task when it is created.
Note: We recommend leaving this as Not Started
Select if you want the system to Auto-Create the task. Setting Auto-Create to "No" will allow your staff to manually add a task to a specific booking or quote.
Select when you want the task to trigger and auto create. Options are:

Opportunity

When the opportunity is created

Booking

When the booking is created
When the status is changed
When the booking role is set

Invoice

When the invoice is created

Select the Due Date for the Task. Tasks can have automatic due dates applied based on

X days from when the task is created.
X days before the event.
X days after the event.
X days after an invoice is created.
X days before the booking arrival date.
X days after the booking departure date.

Select Event Types you would like this task to trigger for.
Select how you would like the task to be assigned.
Click 'Save'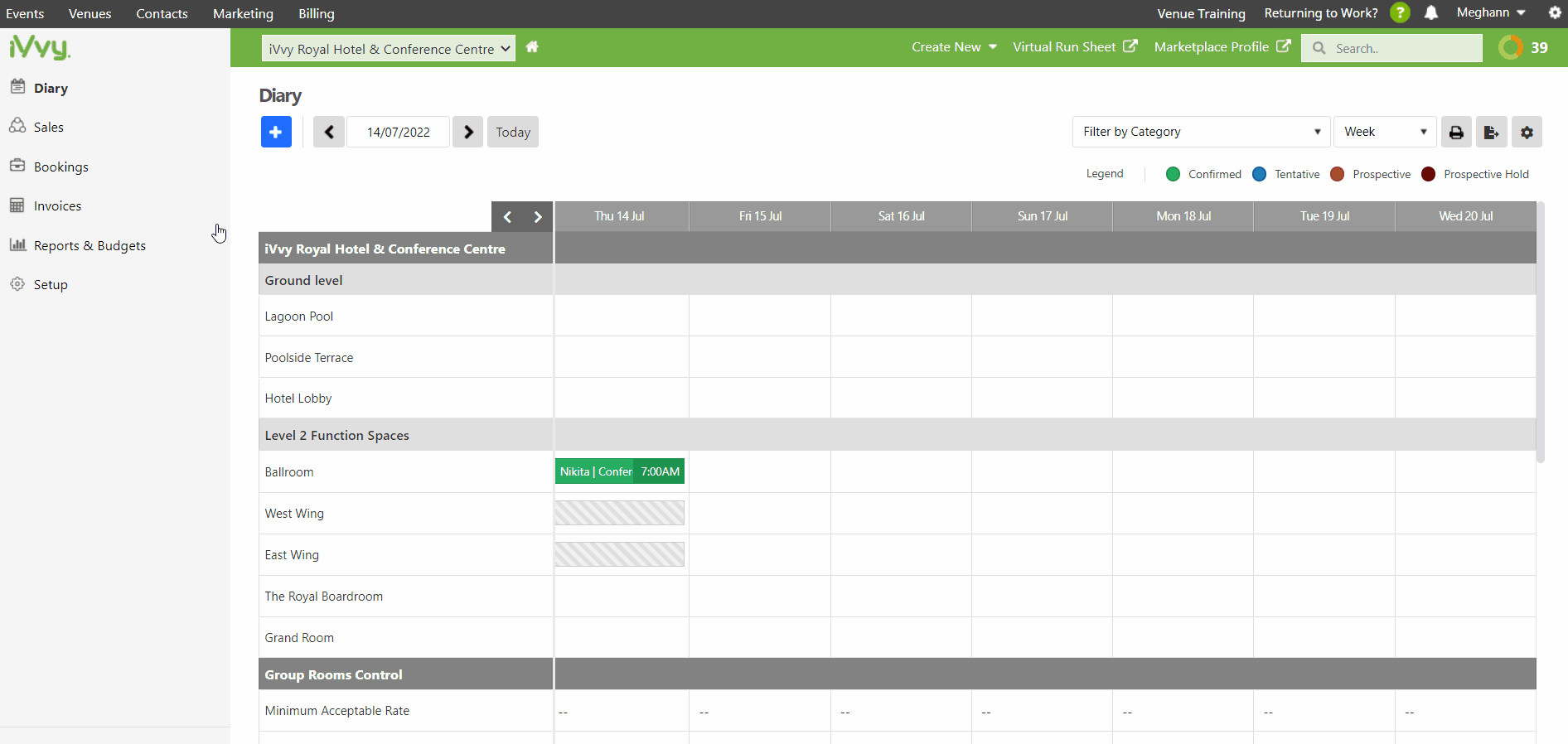 Managing Tasks
Now that your tasks templates have been created, they will begin to appear under the Tasks tab within your opportunities, quote, and bookings. To add additional tasks to an individual quote or booking, press the 'Add Task' button and select either New Task or Existing Task.

To manage tasks across all opportunities, quotes, and bookings, navigate to Sales > Tasks.

Here you have 2 options to view your tasks:
List View
This will list all tasks based on ALL, Due Today and Overdue. Tasks can be selected and have the status updated, change the user that the task is assigned to.
Clicking Edit will allow you to add in additional comments and change the due date and the user responsible for the task.
Board View
This will give you a tile view that allows you to drag-and-drop tasks from Not Started to In Progress, On Hold, and Completed.
Clicking on the name of the task will open up the edit window to add in additional comments and change the due date and the user responsible for the task.
Note: When a Quote or Booking is moved or cancelled, the associated tasks will be moved with the respective due dates, and tasks will be deleted when cancelled.