In iVvy, all contacts and company information is stored and shared under the Contacts Tab. This is a centralised area where company and contact information from all of your opportunities, quotes, and bookings are stored for all of your venues.
To add a new company
Navigate to Contacts > Companies

Click Add Company

Fill in the form, making sure you add a Primary Contact and complete all of the mandatory fields denoted with a |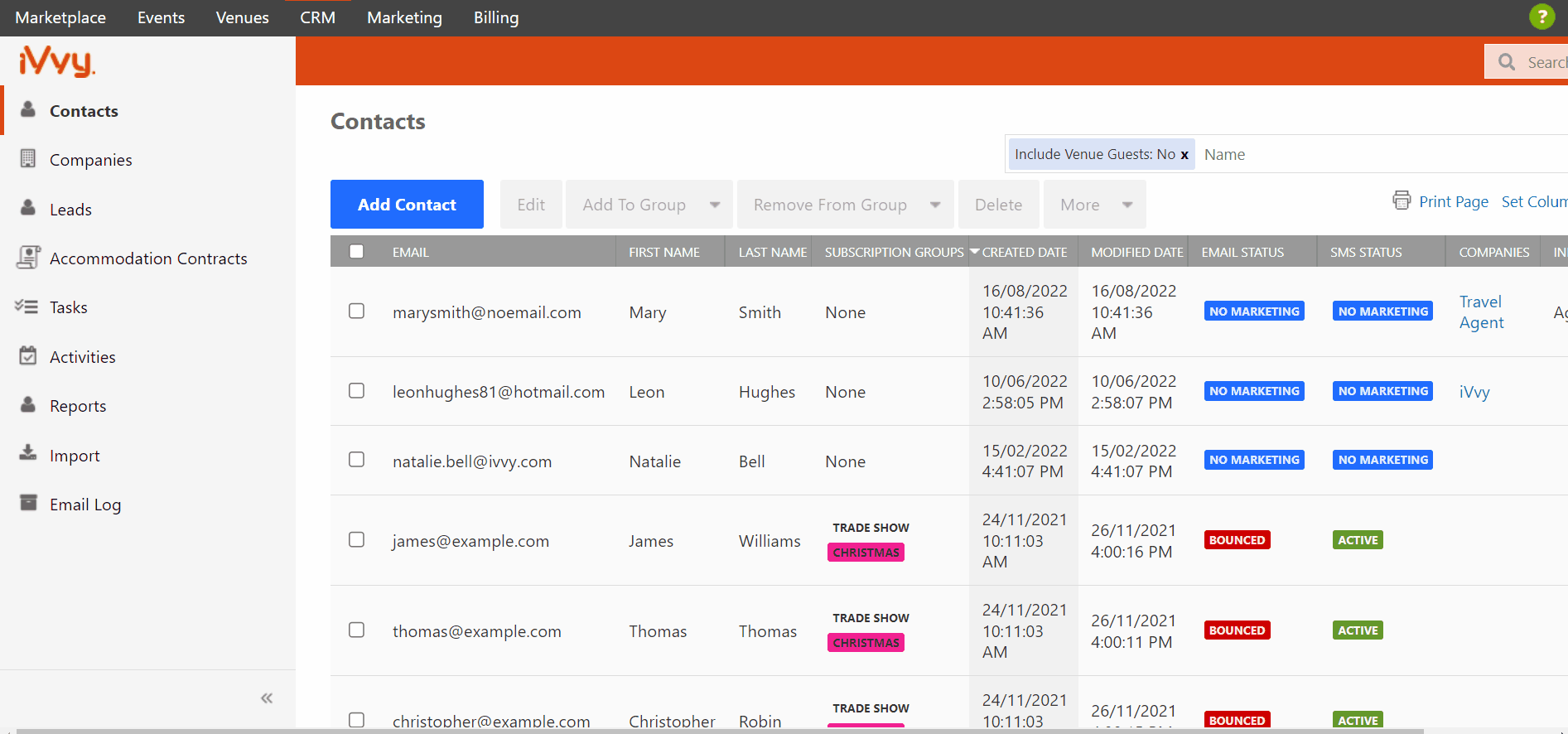 Parent Companies and Departments
If a company has multiple departments, sub companies, or regions, you can assign a Parent Company to each individual company to group them together. For example, iVvy Pty Ltd can be setup as our main head office. We can then add iVvy companies for each of our global offices, and tie them back to iVvy Pty Ltd as the Parent Company.
Create individual companies, each with their own details and set of contacts

Edit a company that is to be added to the Parent Company

Click on the Company Tab

Enter the company name into the Parent Company Field

Press Save

Click on the Departments Tab. You will now see that this company is a department or child company to the Parent Company.




Merging Companies
If you have added multiple company entries for the same company, or if you accidentally imported duplicate data, you can merge two or more companies together to create a single correct entry.
Navigate to Contacts > Companies

Select the Companies to be merged

Click Merge

Confirm which company will be the primary company. The other companies will be merged into the Primary Company

Confirm the Company information of the Primary Company

Press Confirm

All of the contacts, opportunities, quotes and bookings of the merged companies will now display under the Primary Company