Learn about creating a User Group which will be linked to your User to determine access to the system.
User Groups are assigned to your User to determine the access to specific venues or events along with the User Policy, which determines overall access to the system.
For example, if you are apart of a group and have multiple properties in iVvy you can create a User Group for a Sales Person to only have access to their property and to link them to a Sales Person User Policy.
You will want to have setup your User Policies in advance , if you have not completed this step please click here to learn more.
Creating User Groups.
Navigate to Global Settings > Users > User Groups.
Click 'Add Group'
Complete the following:

Name:

This is the name of the User Group which you will see when assigning a User. You will want this to be clear, so you know the overall access you are giving to the User

Description:

This is for internal purposes only to provide an overview of the User Group and Access.

Apply Policy: Select the policy to dictate what a User can and can't do in the system.

Based off the access providing in your policy, you may see some of the below prompts to complete:

Event Access: Determining what ticketed events they wil have access to. You can choose between; All Events, Specific Events, No Events or Selected Business Unit
Venue Access: No Venues, Selected Venues or Selected Venue Groups
Subscription Group Access: No Subscription Groups, All Subscription Groups, Select Subscription Groups
Note: I would recommend selecting, All Subscription Groups. This means your User will have full access to the contacts in the CRM and will not have any issues searching and adding contacts.

Click 'Save'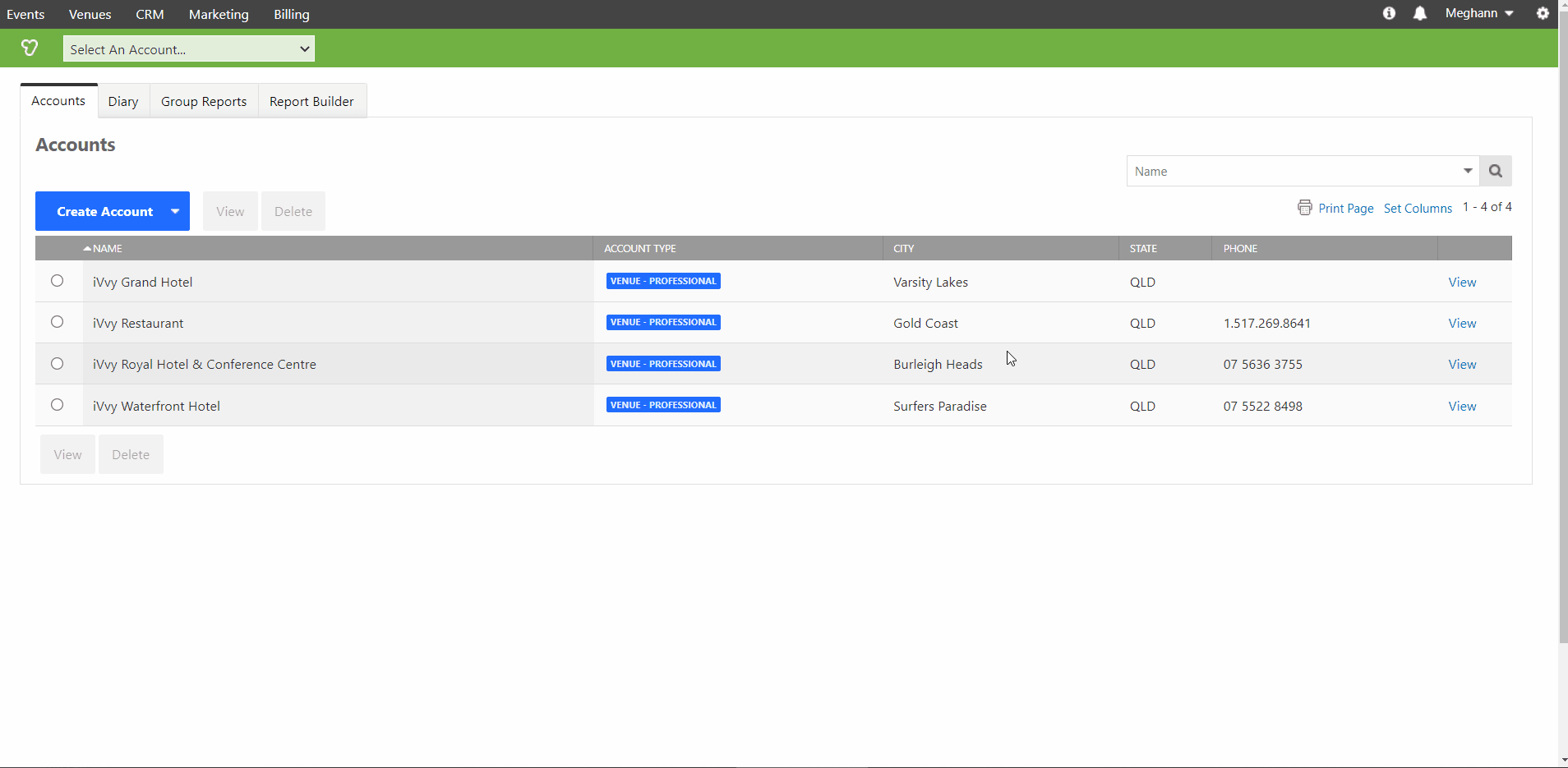 Applying User Groups.
For full information of Creating a User please click here to learn more.
To simply learn how to apply a User Group to a User, please see below:
Navigate to Global Settings > Users > Users > Edit User
Review the User Group drop down and select a Group
Click 'Save'