Learn how to create a Survey in iVvy
A survey can be created under the Marketing tab of the system to gain feedback on a booking or it can be created inside an Event specifically for Event Feedback. Please note the process is the same to create the survey, they just originate from different areas of the system.
Create Survey
Navigate to Marketing > Surveys > Add Survey or Navigate to Events > View Event > Marketing > Surveys > Add Survey
Complete the following:

Survey Name: Name for your Survey. This will appear to customers when completing
Limit Response: If you would like to apply limits on responses please select yes and enter your limits. (Optional)
Cut Off Date: The date which the survey must be completed by. (Optional)
Show Progress: Would you like the customer to see their progress through the survey. (Optional)
Can Save Progress: Would you like the customer to be able to come back later and complete the survey. (Optional)
Notify on Completed Responses: If yes this will send an email to the Super Admin of the account when a survey is completed. (Optional)
Contact Name: Name of the Person sending the survey. You may wish to keep this generic.
Use No Reply Email: Use no.reply@ivvy.com (Optional)
Confirmation Message: Message which shows to a customer once they have completed the survey.

Click 'Save'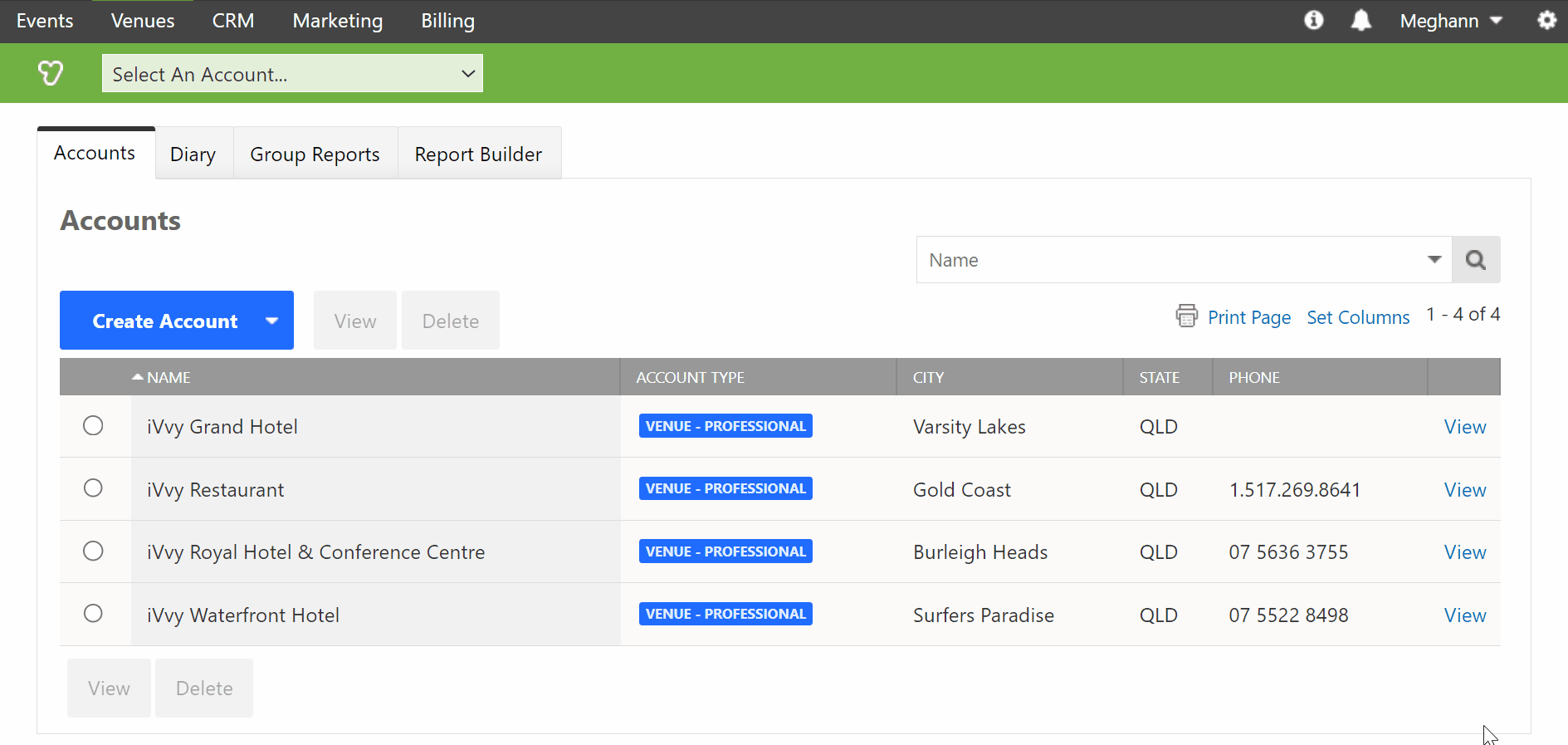 Add Questions to your Survey
Once you have completed the above step you will be taken to our survey drag and drop editor to build out the questions for your survey.
Click Add Page > Drag and drop this onto the Survey Editor. You will need a page to start adding your questions.
Complete the following:

Name: This will display above your questions. You may choose to have pages of questions covering different topics. Your name should be specific to the page of questions.
Description: An overview of what the questions will cover on this page.

Click 'Save'
Drag & Drop the Desired Question Type onto your page. The question type you have selected will determine the information you need to complete.
Continue to drag and drop your questions, until you have built out your survey.
Note: Should you wish to create multiple pages of questions, just repeat steps 1-4 until you have fully built out your survey.

You can apply skip logic to any Single Select question. Skip Logic means if the customer answers the question a certain way, then another question will appear. Add your Single Select Question and follow on questions into the survey.
Click the Skip Logic tab > Click 'Add Rule' > Complete the desired rules for your questions > Save

Click 'Preview' should you wish to review your survey or 'Exit Editor' once completed.
Once you are happy with your survey, select the checkbox on the left and click 'Finalize Survey' to make it live.
To share your survey, you can share via a hyperlink. Select your survey and click 'Get Link' or you can send your survey from a booking. Click here to learn more.