Learn how to quickly and easily copy beverage packages. You can even copy the beverage package from one venue to another venue in your iVvy account.
Copying a beverage package is a very simple and easy process. Beverage packages can be copied within the one venue or across multiple venues within one account.
Note: You can only copy one menu at a time.
To copy a beverage package:
Navigate to Setup > Food & Beverage > Beverage > Beverage Packages > Select the beverage package you want to copy.
Click the 'Copy' button
Select the Venue you wish to copy the beverage menu to.
Click 'Save' button
A new beverage package with the same name will be created with the word (copy) on the end. You can now edit the beverage package, change the name to something relevant, and make the necessary adjustments you require.
Note: Beverage items within the package you copy are the identical items to that of the original beverage package/item. If you amend/change one beverage items from the copied beverage package (or vice versa) this will automatically update the beverage item in the original beverage package.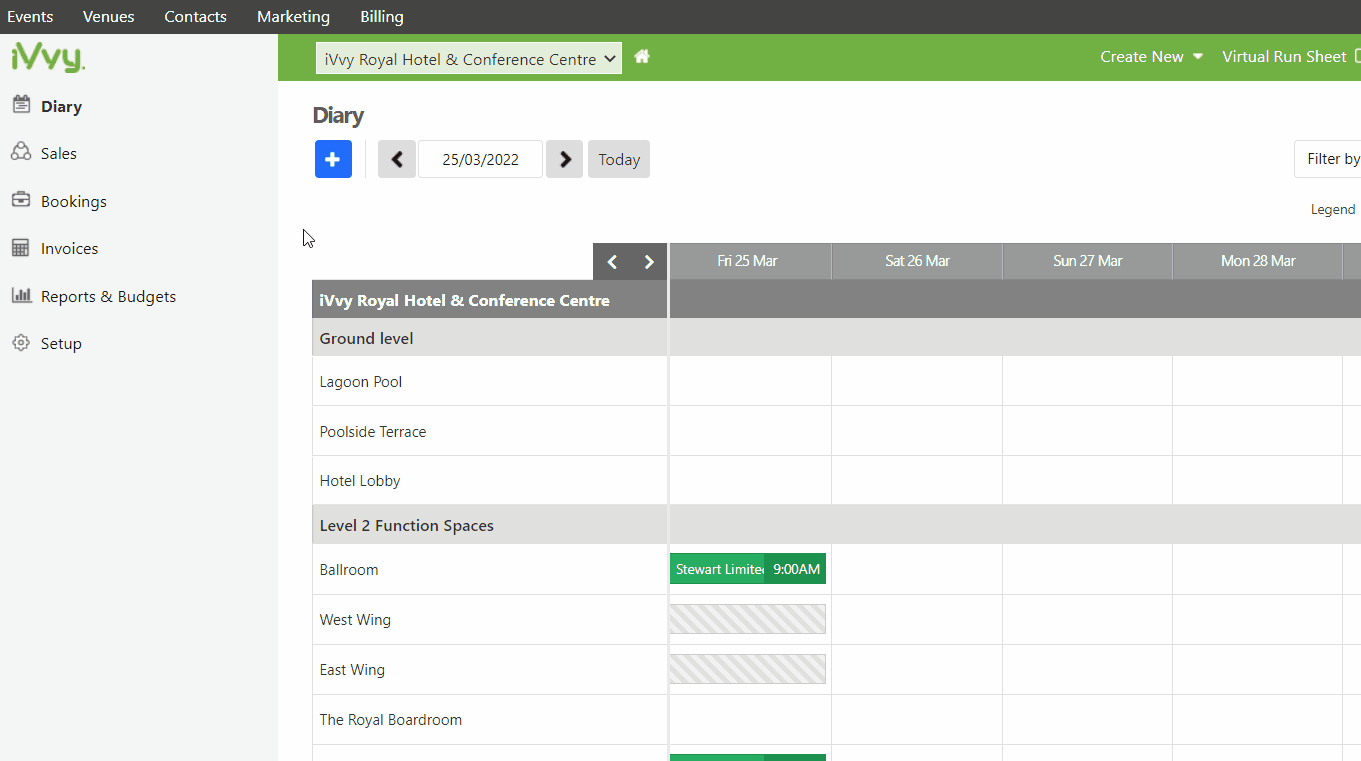 Please see a guide below on each of the buttons
Edit - Allow to edit the existing beverage package.
Copy - Allow you to copy the beverage package into one or more of your venues in your account based on your access to the venues.
Delete - Allow to delete an existing beverage package.
Change Status - Allow you to select between active or not active for the beverage package.