Learn how to create descriptions for different contacts of a Quote or Booking.
Contact Descriptions give you the ability to define your contacts within a booking/function, such as a Bride or Groom, Event Organiser or Onsite Contact.
Once the contact descriptions have been added to the setup of your venue this will allow you to add one or more contacts to an individual booking/function. Or alternatively tag a contact to be more than one contact description.
To create your personalised Contact Descriptions in your venue:
Navigate to: Setup > Templates > Contact Descriptions.

Click on "Add Description".

Type in a contact description, such as "Bride" or "Groom" or whatever description suits your purpose and click "Save".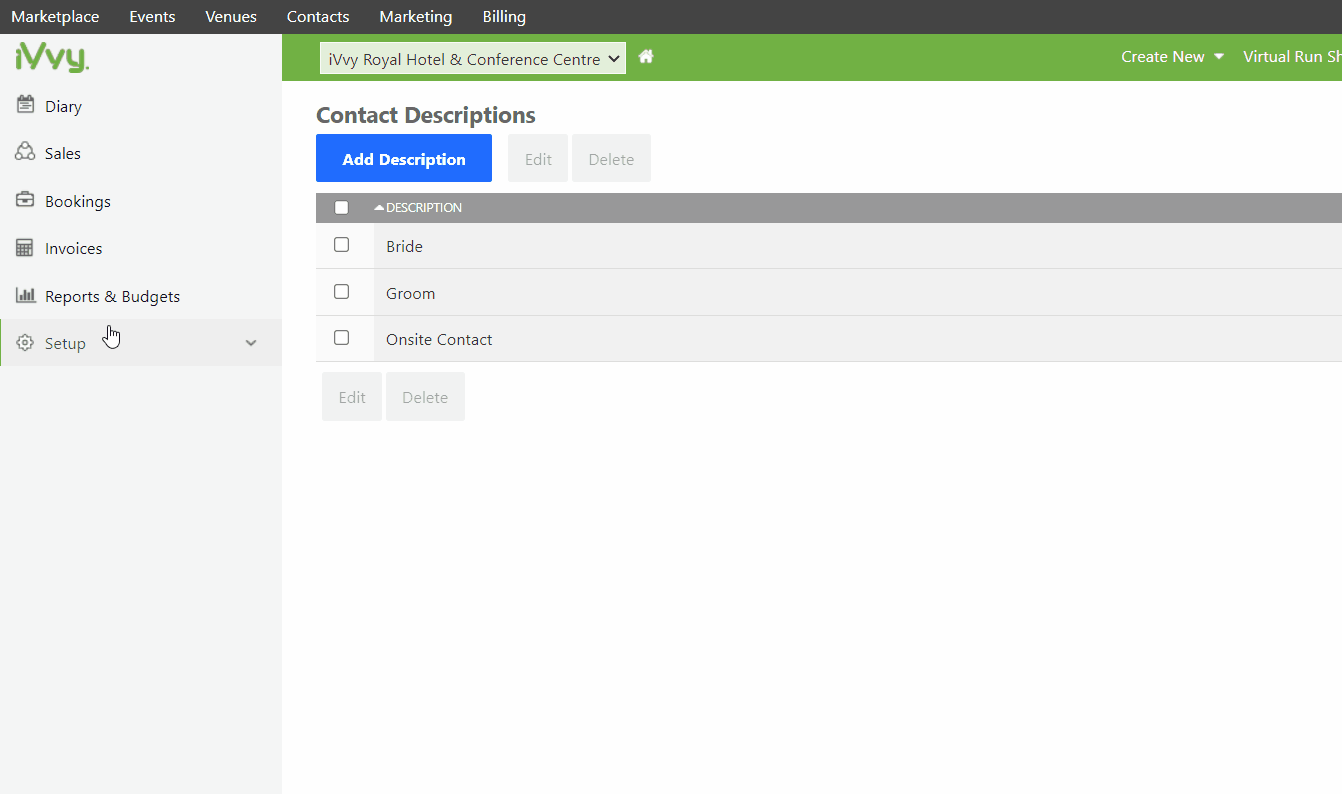 Note: When creating a Opportunity, Quote or Booking the main contact will automatically be labelled as the, Booking Contact.
The booking contact can not be used more than once. However all other contact descriptions can be used more than once.
Please see a guide below on each of the buttons
Edit - Allow you to edit an existing Contact Description.
Delete - Allow you to delete an existing Contact Description.