Learn how to apply and record a booking commission to agent
iVvy has the ability to store your agent's contact information and agreed commission rates, and calculate the amount of revenue you need to pay back to your agents for each booking.
In iVvy, only Companies can be setup as an agent. If you have an individual person who you pay commission to, you will need to set them up as a Company in the Contacts area.
Creating an Agent
Navigate to Contacts > Companies

Click on the Company tab

Select Agent Commission = YES

Enter in the commission payable for each cost centre displayed. This can be set as a fixed amount or a percentage. Note: you will need to complete each cost centre, so ensure that you add in 0% to any cost centre that is not commissionable

Click Save
Alternatively, you can create a new agent when adding in a new quote or booking by clicking ADD next to the Agent search bar
Assigning an Agent to a Quote / Booking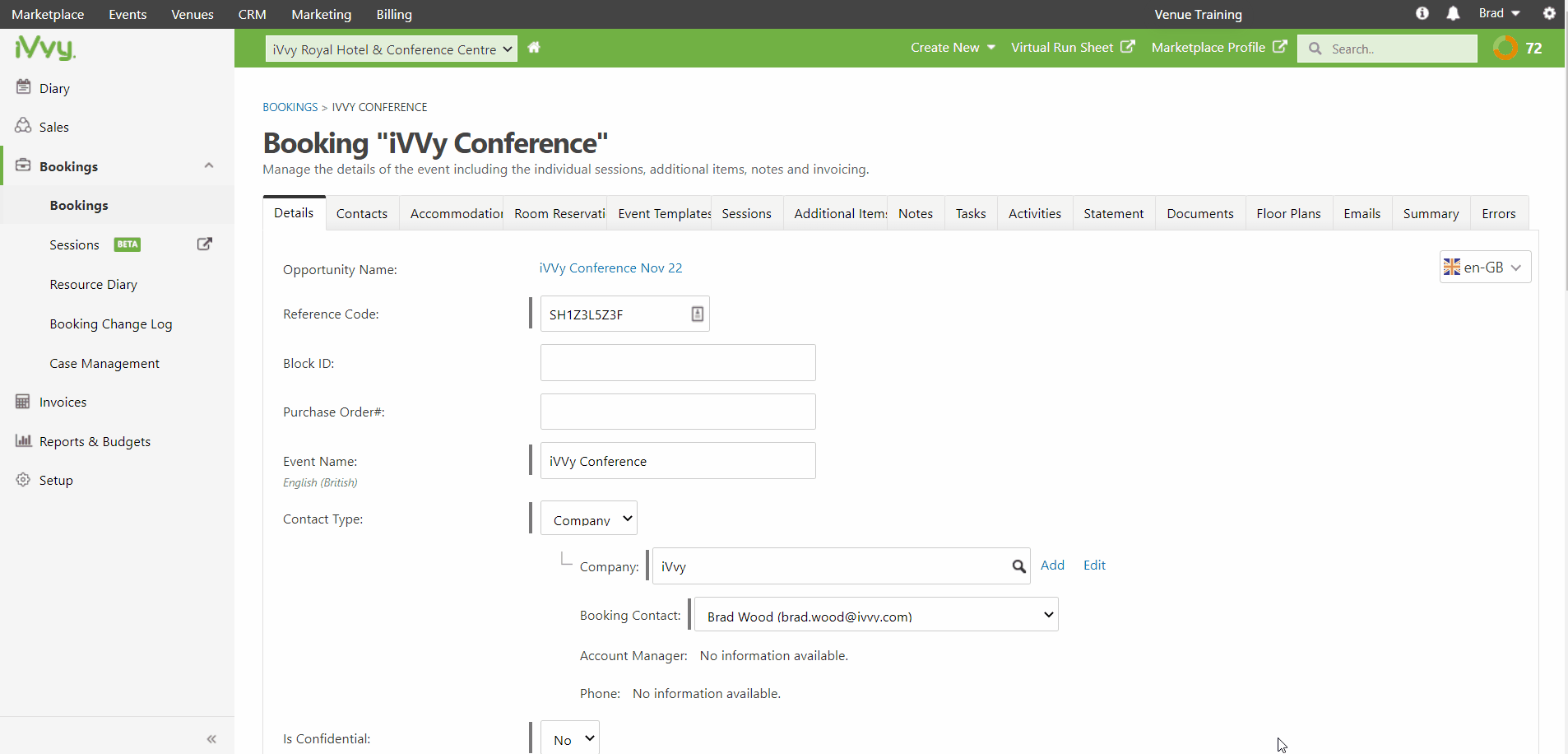 Once you have created your agent, you will be able to add them to a quote or booking and confirm their commission.
Start a new Quote or Booking

Select Booking Commissionable = Yes. Note: The field Is Commission Paid is used post-event to record if the commission has been paid to the agent

Search for your agent or click Add to create a new company. Note: Only companies tagged as an Agent will appear in this search field. If your company does not appear, you will need to edit the Company in the Contacts Tab as be above and ensure you have selected them as an agent

Select the appropriate contact withing the agent company if applicable

The commission will populate from the details recorded against the agent in the Contacts Tab. You can amend these as required for this particular quote/booking
Please see related articles