Learn how to set up an admin or handling fee to the purchase of event registrations or tickets
In addition to the individual values associated to registration or ticket, a processing or handling fee can be added to the transaction most commonly to cover any administrative cost that you may incur.
Please note this is separate from credit card fees that may be dependent on the method of payment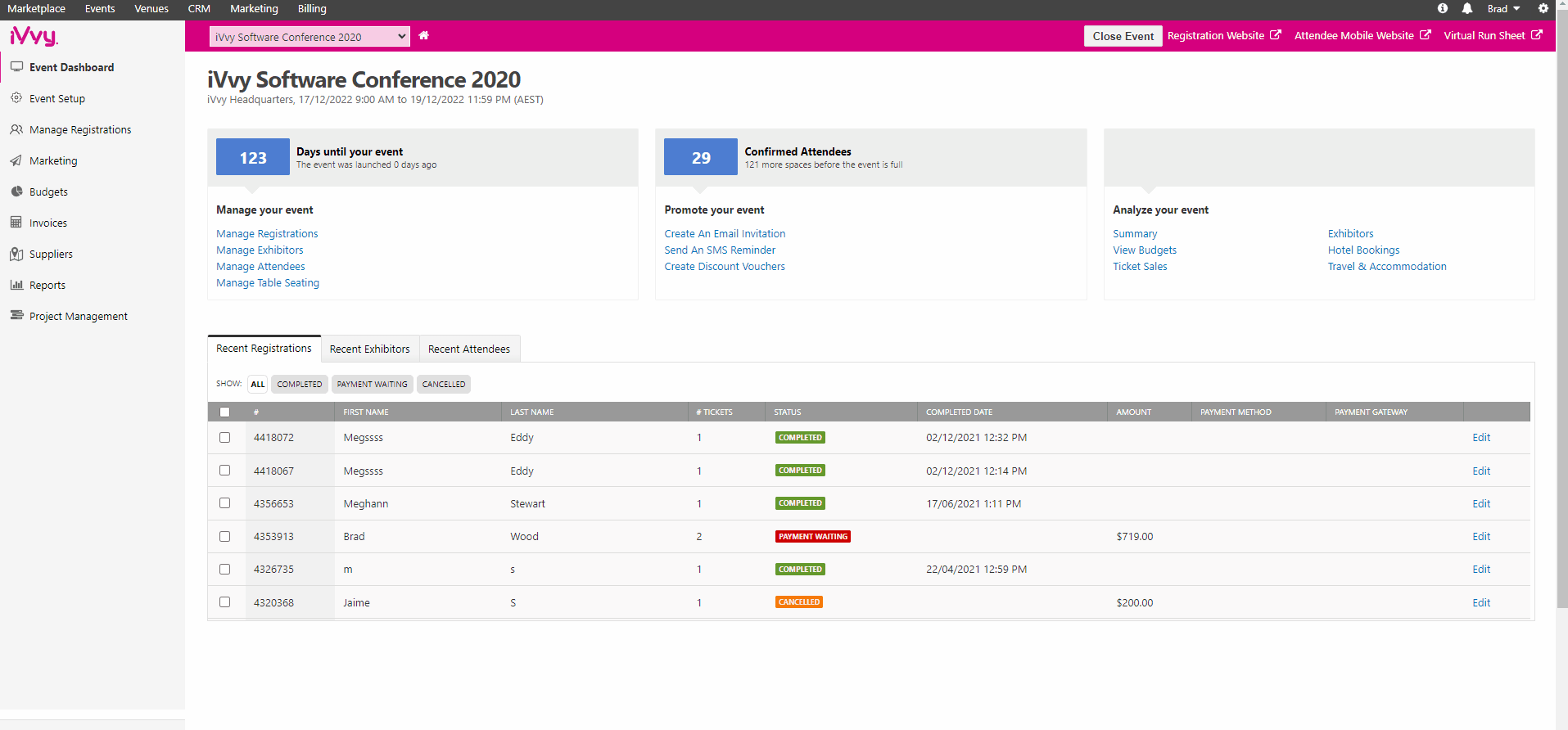 Payment fees can be applied to individuals or to registrations.
Fees may include things like a registration fee, if you wish to forward your iVvy costs onto the delegate rather than absorbing them yourself.

To add a payment fee to your event
Navigate to: Event Setup > Event Settings > Payment Fees Tab
Click on Add Fee
Give the fee a Description as it will appear on the invoice to the delegate
Type: Select whether it is a percentage of the registration values or a flat rate of currancy.
Applies to: Select whether you wish it to apply to registrations, a particular ticket, or all individuals (which would be ticking all tickets).
Click Save.