Learn how to accommodation blocks to your quotes and bookings to book bedrooms for your events and present them on your quotes and contract documents.
Once accommodation has been added to the venue and made available, it can be added to bookings.
Navigate to Quotes or Bookings > Edit your quote or booking. If you don't land on the Details tab navigate to it.
Scroll down until you get to "Accommodation Required" and select yes.
Enter in the dates for the accommodation available for the booking - these can be different arrival and departure dates to your event start and end dates.
Click save.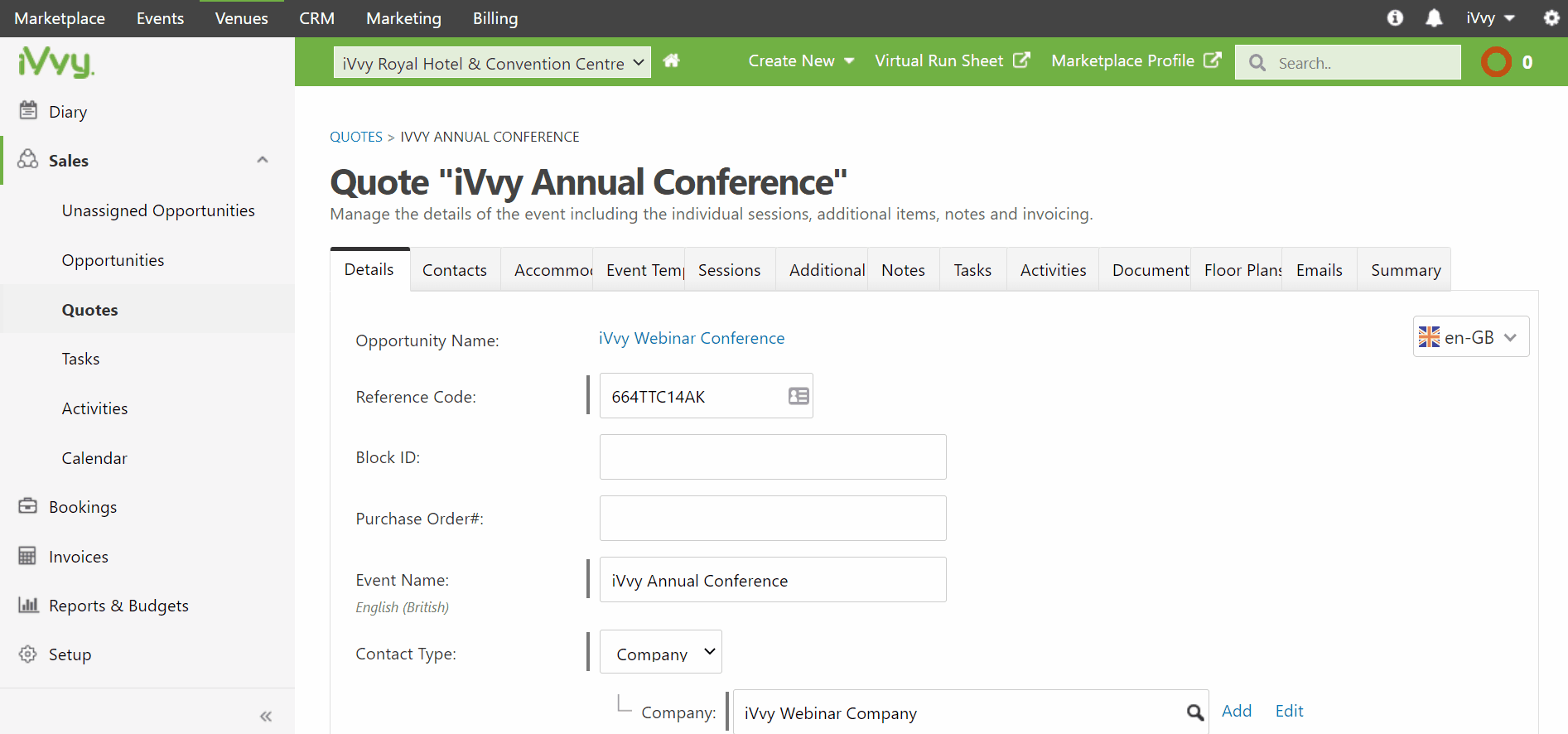 Creating Blocks and Release Schedules For Your Booking
Navigate to the "Accommodation Blocks" tab and click on "Add Room Type". This allows you to add in a block of rooms for this booking. A new block will need to be added for each room type.
Once you add in the room type or types you require click to the 'blocked' field and enter the number of rooms you wish to book for each room type you've added.
If you are not using Rate Plans to set your accommodation rates click to the 'blocked rate' field and enter the price per room per night that you wish to charge.
Click anywhere outside of the table to save.
Repeat the process if you have any other room types that you need to add to the booking.
Click on the release schedules tab, and add in the wash terms for this booking. If you have added release schedules into your accommodation setup, you will be able to select "existing terms" and select them for the booking.
Blocks and release schedules have now been added to the booking.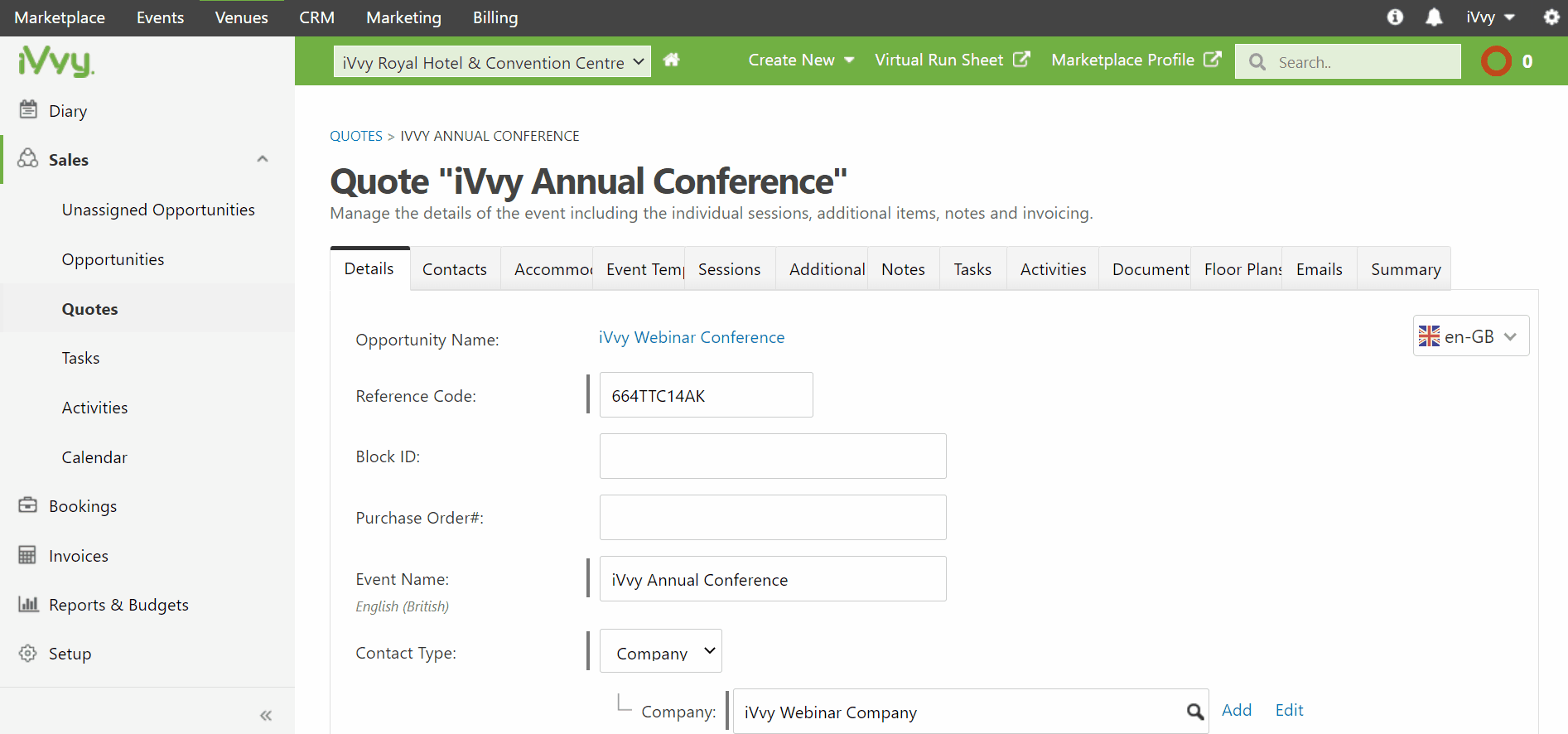 Assigning Contacts To The Rooms
Now you have created the blocks, and once your booking is in a tentative or confirmed status, you can assign these blocked rooms to the guests that will be staying in the rooms.
Click on the "Room Reservations" tab of the booking
Click "Add Reservation" and if you are adding a room for the main contact for the booking select "Existing Guest" otherwise select "New Guest"
Fill in the relevant information and click on the rooms tab.
Select the group of rooms that the guest is receiving a room from, nominate the dates, how many adults will be in the room and if you have the contact information, select the relevant option from the drop down. Click on the rates tab and check the amount the room is being charge at and close and save.