Add a Speaker to your Event so that you can easily add your Speaker information to your Event Website.
The speakers feature of iVvy allows you to easily display the speakers image, business and biography profile on your event website to give them some exposure.
An individual speakers page will be created with a list of the speakers added to the event, when the Speakers functionality is enabled.
Speakers can also be linked to the session/function that they will be speaking in, on the program page as well. To see more information on this view the Adding Speakers To A Session article.

To enable the Speakers setting in your event, navigate to Event Setup > Event Settings > Configure > Include Speakers- Yes
Create a Speaker
Navigate to Event Setup > Speakers
Click on 'Add Speaker'
If you use the same speaker for multiple events, you can 'Select Existing Speaker' to add to your event so you don't have to keep typing in the same information, otherwise 'Create New Speaker'
Complete the following information:


Type in the full name of the speaker
If applicable type in their organisation and position.
Type in a bio/profile for the speaker
Insert an image if one has been provided (262 x 262 px)
Enter speaker fee if applicable
Note: The fee field is for internal purposes.

Click 'Save'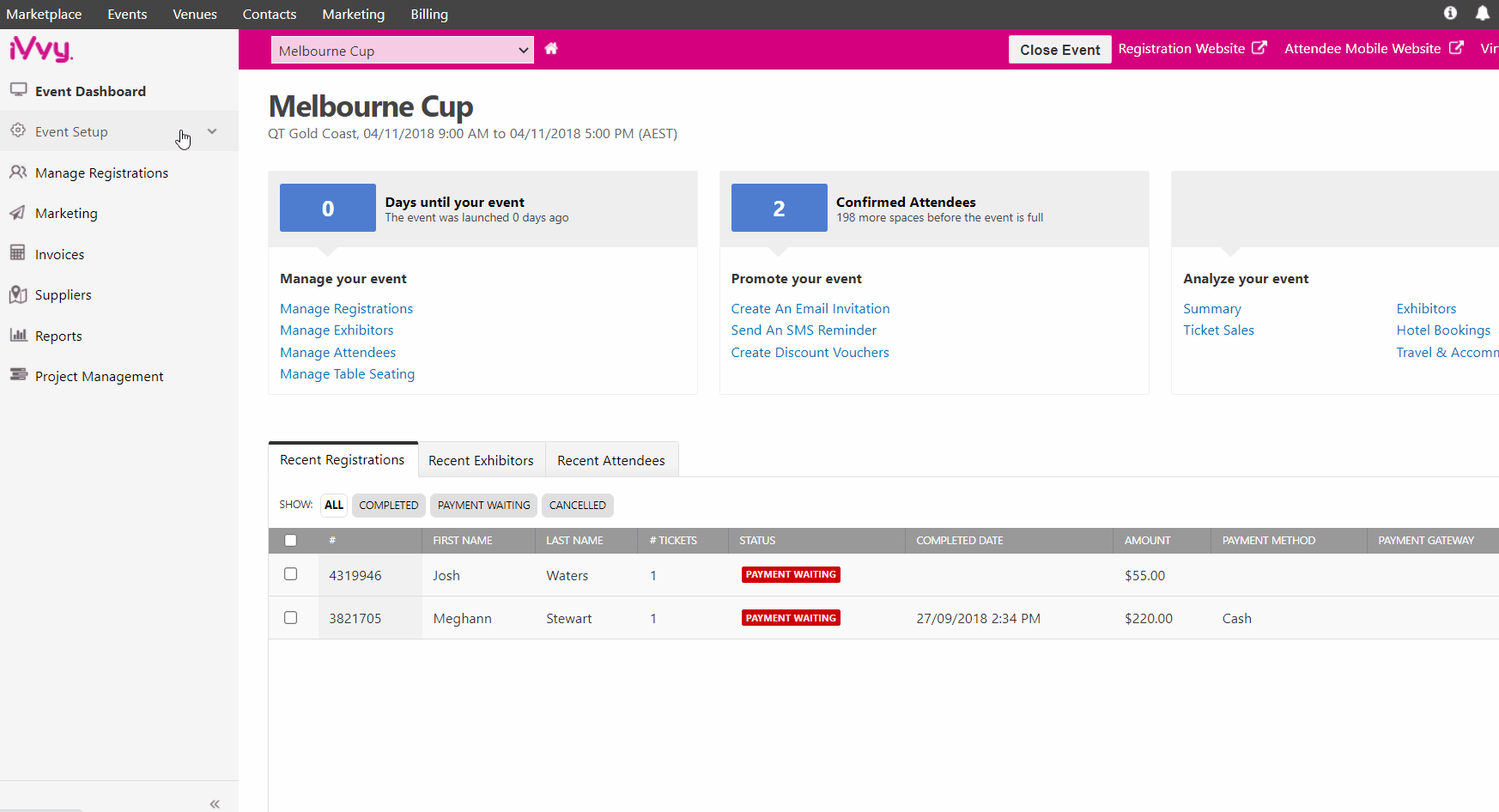 Update Speaker Settings
Navigate to Event Setup > Speakers > Speaker Settings
Update the following as required:

Sort Alphabetically: If set to Yes, the system will display speaker alphabetically on the event website.
Add Speakers to Contact List: If set to Yes, the speaker will be added to the CRM and any selected subscription groups
Show Speakers on Website: Select if you would like all speakers, no speakers or selected speakers on event website.

Click 'Save'