Learn how to add a Hotel to your event so delegates can select accommodation during the registration process.
If you wish to pre-organise hotel rooms to be available for your delegates, you can give them access to book them through the iVvy system.

To enable the Hotels setting in your event, navigate to Event Setup > Event Settings > Configure > Include Hotels- Yes.
Create Hotel
Event Setup > Hotels > Click 'Add Hotel'
Note: If you have previously used a hotel you can select it from the dropdown, otherwise select 'Add New Hotel'
Complete the following information for the hotel:

Name- Name of hotel
Description- Overview of the hotel
Address- Address of the hotel
Phone- Phone number of the hotel
Email- Email address of the hotel
Website- Hotel website address
Image- This image will be displayed on your event website
Arrival Date and Check In Time- Arrival date for your accommodation block
Departure Date and Check Out Time- Departure date for your accommodation block
Room Allocation- Specific Rooms (Allocated room types) or Just a Number (A total number of rooms). Please review below information on how to build out room allocations based on your selection.
Payment Option- How you would like delegates to handle payment for accommodation during the registration process
Send Confirmation Emails- Whether you would like a notification email with accommodation details sent once the registration is completed
Show on Website- Whether you want hotel information to display on the website
Close Booking Date- The last date possible to book accommodation at the hotel. After this date delegates will not be able to make reservations at this hotel.

Click 'Save'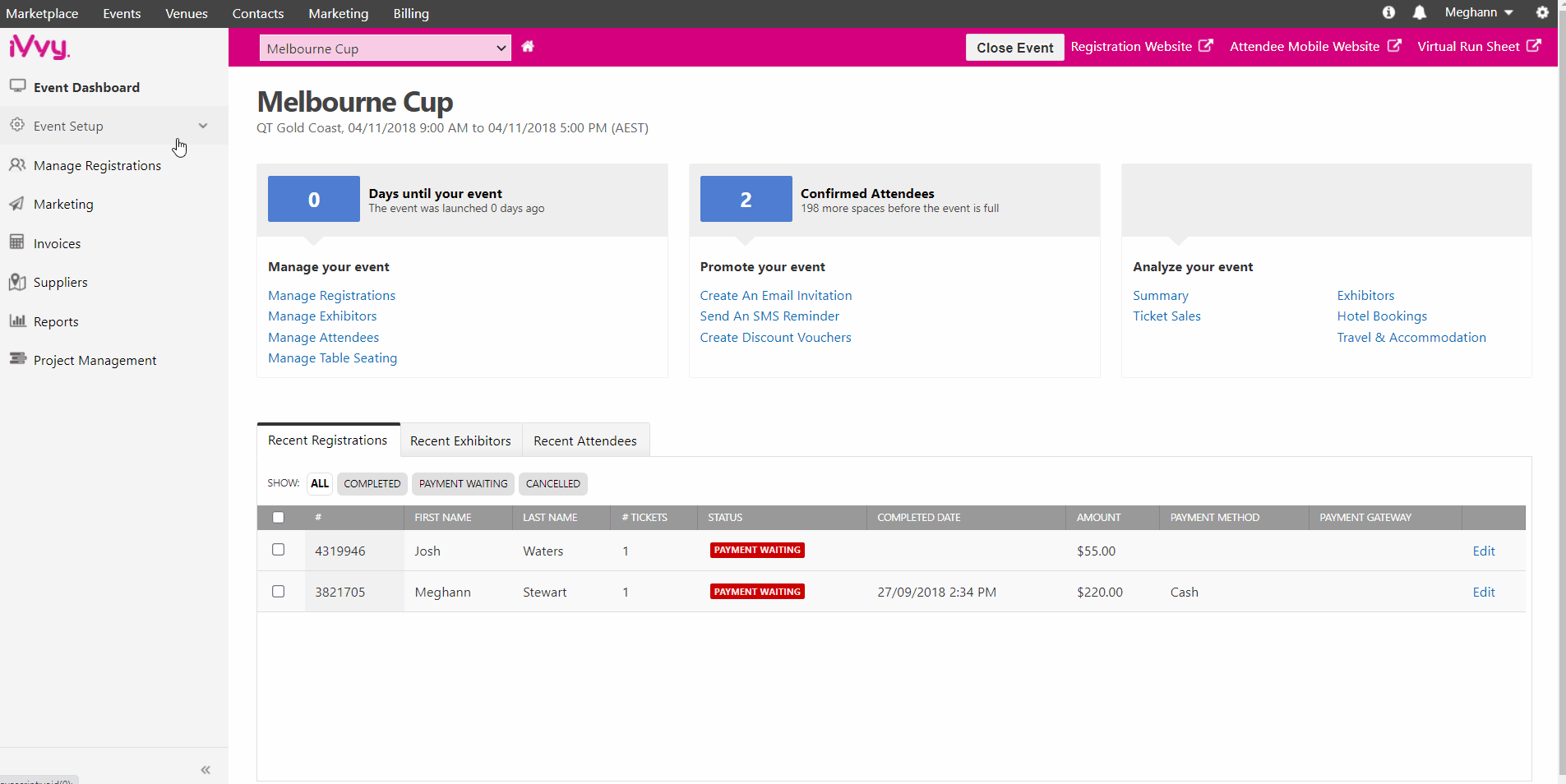 Adding Rooms to a Hotel
There are a couple of different ways you can manage rooms and capacities within iVvy.
Just a Number: You can add a total number of rooms available such as 100, and then add in individual room types and it will deduct from that total number per night.
Specific Rooms: You can add in rooms such as standard and deluxe, and set up a capacity for each room, such as 10 x standard, 5 x deluxe available.
Specific Rooms with Daily Rates: Specific Rooms with daily rates allows you to set different capacities on each day for your rooms, e.g. You may have 10 x standard rooms on monday, and 12 x standard rooms on tuesday.
Just a Number
Navigate to Event Setup > Hotels
Select and Edit the hotel
Click on the 'Rooms' tab at the top of the page
Click 'Add Room'
Complete the following

Give the room a name as you wish it to appear e.g. Deluxe Villa
Give the room a type e.g. King Suite
Give the room a capacity how many attendees can share in this room.
Note: Sharing can only be accomplished if attendees are in the same registration. You cannot share different registrations into a single room.
Nominate whether the room is non-smoking
Insert an image of the individual room if you have one
Note: This will appear on your event website.
Add any commissions if applicable
Nominate whether to charge attendees (this setting is overridden by the hotel settings so if they don't match this will not be applicable)
Add a minimum number of nights the room must be booked if applicable
Can extend reservation extends on the dates that you made the hotel available when you set it up. You can set a number of days before and after those dates if you wish attendees to be able to arrive early.
If you wish to make this room available to all tickets, or only specific tickets, change the apply to setting as necessary.
Select whether you want this room to show on the website profile

Click 'Save'
Click on the 'Daily Room Rates' tab at the top of the page
Click 'Edit Rates' > Select Room Type
Complete the following:

Number of rooms
Room Cost
Cost to Attendees

Click 'Save'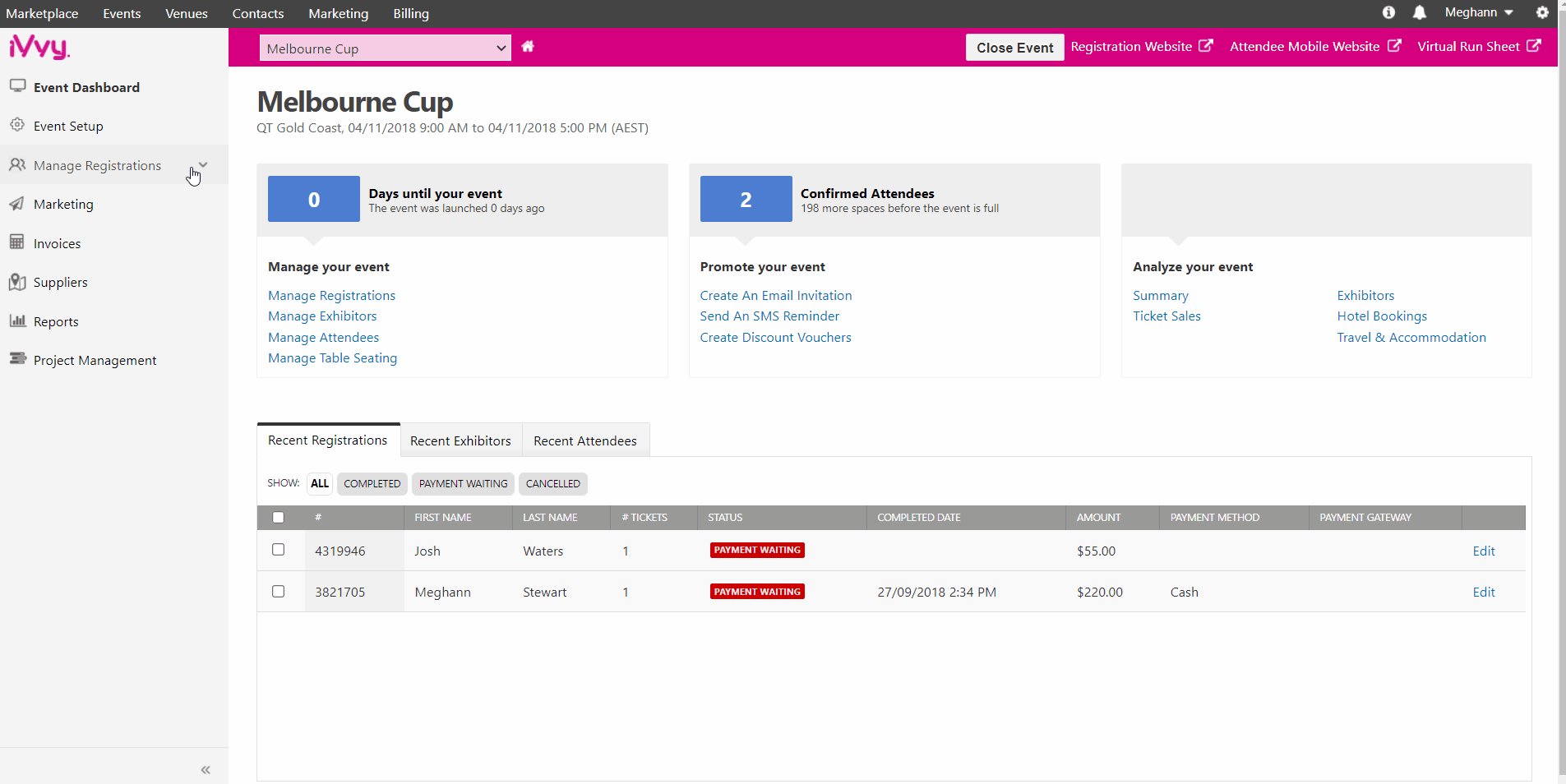 Specific Rooms
Navigate to Event Setup > Hotels
Select and Edit the hotel
Click on the 'Rooms' tab at the top of the page
Click 'Add Room'
Complete the following

Give the room a name as you wish it to appear e.g. Deluxe Villa
Give the room a type e.g. King Suite
Give the room a capacity how many attendees can share in this room.
Note: Sharing can only be accomplished if attendees are in the same registration. You cannot share different registrations into a single room.
Nominate whether the room is non-smoking
Insert an image of the individual room if you have one
Note: This will appear on your event website.
Insert the number of this room that is available for booking
Insert the cost of the room that it costs you to book (if you are making room commissions). You can put the same price as the cost to attendees if there is no rooming commissions
Add any commissions if applicable
Insert the cost to attendees and nominate whether the room price is tax free or not.
Nominate whether to charge attendees (this setting is overridden by the hotel settings so if they don't match this will not be applicable)
Add a minimum number of nights stay the room must be booked at if applicable
Can extend reservation extends on the dates that you made the hotel available when you set it up. You can set a number of days before and after those dates if you wish attendees to be able to arrive early.
If you wish to make this room available to all tickets, or only specific tickets, change the apply to setting as necessary.
Select whether you want this room to show on the website profile

Click 'Save'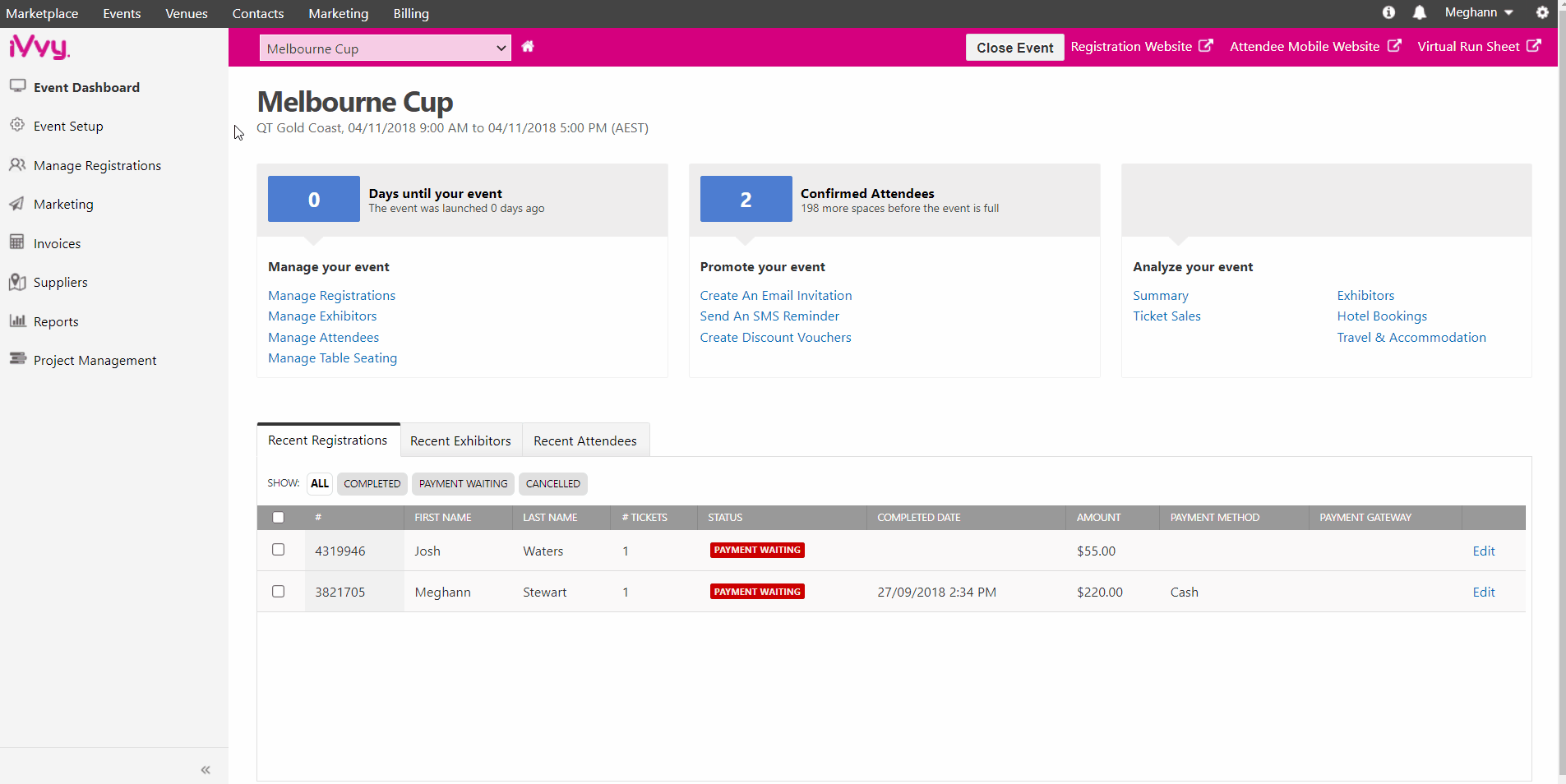 Specific Rooms with Daily Rates
Navigate to Event Setup > Hotels
Select and Edit the hotel
Click on the 'Rooms' tab at the top of the page
Click 'Add Room'
Complete the following

Give the room a name as you wish it to appear e.g. Deluxe Villa
Give the room a type e.g. King Suite
Give the room a capacity how many attendees can share in this room.
Note: Sharing can only be accomplished if attendees are in the same registration. You cannot share different registrations into a single room.
Nominate whether the room is non-smoking
Insert an image of the individual room if you have one
Note: This will appear on your event website.
Insert the number of this room that is available for booking
Insert the cost of the room that it costs you to book (if you are making room commissions). You can put the same price as the cost to attendees if there is no rooming commissions
Add any commissions if applicable
Insert the cost to attendees and nominate whether the room price is tax free or not.
Nominate whether to charge attendees (this setting is overridden by the hotel settings so if they don't match this will not be applicable)
Add a minimum number of nights stay the room must be booked at if applicable
Can extend reservation extends on the dates that you made the hotel available when you set it up. You can set a number of days before and after those dates if you wish attendees to be able to arrive early.
If you wish to make this room available to all tickets, or only specific tickets, change the apply to setting as necessary.
Select whether you want this room to show on the website profile

Click 'Save'
Click on the 'Daily Room Rates' tab at the top of the page
Click 'Edit Rates' > Select Room Type
Complete the following:

Number of rooms
Room Cost
Cost to Attendees

Click 'Save'