Learn how you can add Accommodation Room Reservations in iVvy. If you are synced with a PMS integration, these reservations will send across to your PMS.
Once your booking status has been changed to Tentative or Confirmed/Definite, you will be able to add in your Room Reservations to your Booking.
If iVvy is integrated with your PMS, the Rooming List will automatically sync between iVvy and the PMS in a 2-way sync, meaning you can create the list in either system.
Check in and check out will be updated in both systems through the integration.
The below will flag how to manually add reservations. Should you wish to learn how to import your rooming list, click here.
To add your room reservations, please follow the below path:
Bookings > Bookings > Edit Booking
Click on the Room Reservations Tab
Click 'Add Reservation'
Select New Guest or Existing Guest.

New Guest- Please create a contact by completing all fields required in your account.
Existing Guest- Search for the guest in the search bar

Click on Rooms Tab > Add Room
Select the Room Type the guest will be sleeping in
Confirm the arrival and departure dates
Confirm the Number of Adults and Children staying in the room
Select if this guest is the primary contact for the room or is a guest accompanying another contact
Select if you wish to override the sleeping capacity of the room
Click on Additional Guest and click Add Guest if there are additional contacts sharing a room
Click Rates
Confirm the individual room rate being charged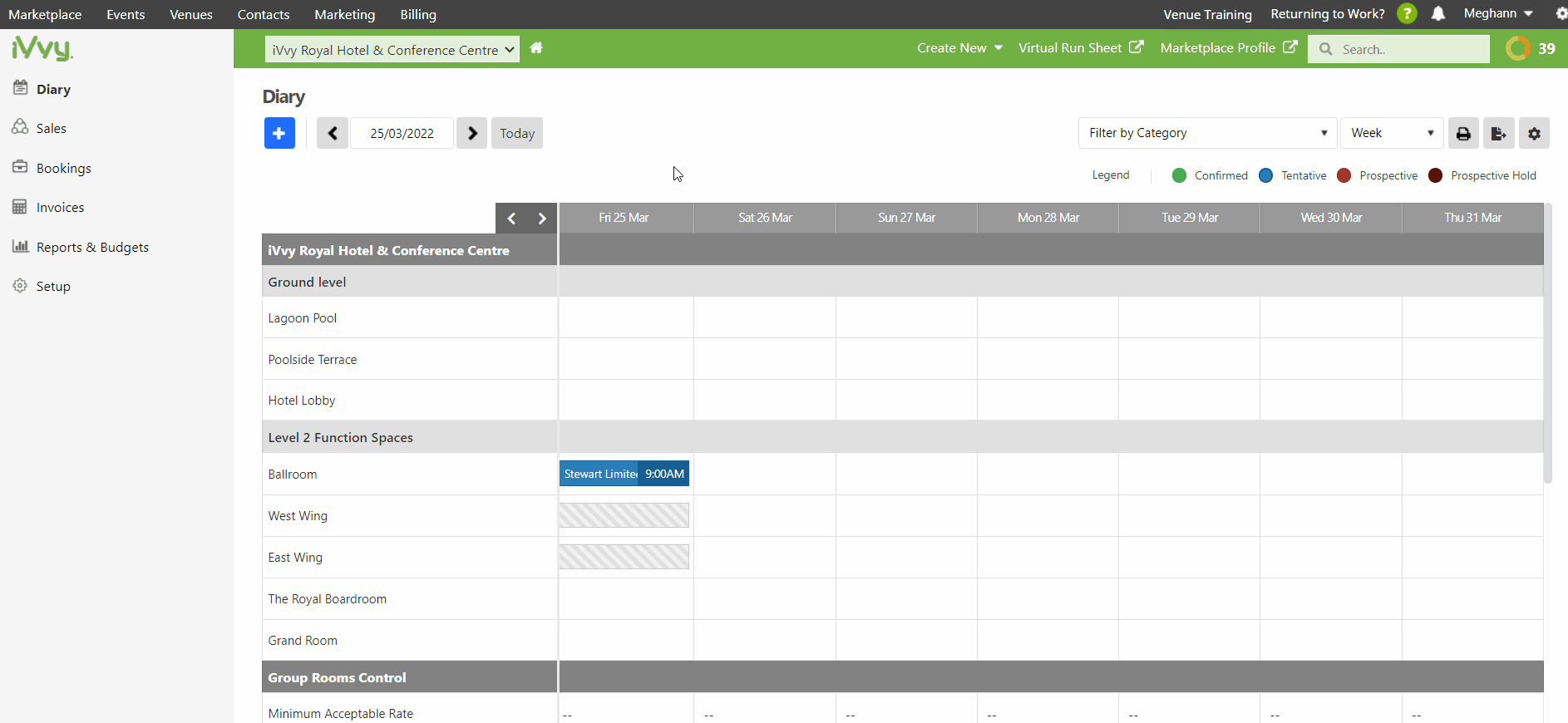 Setting the Status of a Room Reservation
Once your guests pay and arrive at the venue, you can use iVvy to update the status of each reservation.
Note: If you have integrated iVvy with your PMS, the status will be updated in a 2-way sync between systems.
Select a Reservation(s)
Click Change Status. The options are

Confirm
Check In
Check Out
Cancel

This list can be printed or exported by clicking the Print Page and Export Data buttons